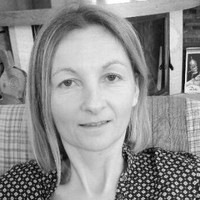 "The real advantage of Netanswer is its very responsive team and support… We are very satisfied with Netanswer's responsiveness, which was a key point for us when we selected the new service provider for the Ensta Bretagne Alumni website."
Anne-Laure MAREC, Administrative Assistant at ENSTA Bretagne ALUMNI
Can you introduce me to the Ensta Bretagne Alumni association?
Ensta Bretagne Alumni is the association of ENSTA Bretagne graduates. Created in 1991, the association's mission is to federate and animate the network of ENSTA Bretagne alumni. The association offers its members the opportunity to keep in touch with the school's alumni through numerous actions and events and an online directory.
Ten years ago, when I arrived at Ensta Bretagne Alumni, the association was losing momentum, we had about 200 members for 3000 graduates. There was no real activity within the association, it was more like a friendship.
As time went on, with the ideas of various people, we managed to grow the association. We decided to communicate more with the young people and the students and to make the association more dynamic. The location of my office within the school was a great asset in our evolution, the students came to see me at every break and we started to create nice relationships and a nice network.
Today, we have succeeded in this transition, we have gone from 200 members 10 years ago to 600 members today for 5000 graduates.
Why did you choose Netanswer?
Our old site was created by one of our former graduates, he did it almost free of charge. It was a site that was quite well built and met our expectations, but as we grew, we wanted to develop new features for our members.
Our requests were more and more recurrent and our webmaster (who also had his activity as a company director in parallel) could no longer respond to our requests. We decided with him to stop our collaboration and we then started to study the different solutions of the alumni website professionals.
After having compared several solutions from different market players, we decided to trust Netanswer for the creation of the new Ensta Bretagne Alumni website.
What has Netanswer done for you since it was set up in the development of your association?
Since the implementation of the new Ensta Bretagne Alumni website, we have much more visibility and our community is much more active, many alumni, from all classes, come back to the website. I think that this observation comes from the fact that we are also much more dynamic in the animation of the network on the site and on our social networks.
Indeed, the modules offered by Netanswer allow us to do things more easily and offer us more opportunities. We publish much more content, job offers and we systematically relay the information by putting links to the site on our social networks. Our members click on the different content published on our social networks and discover our site, events and different news published. Our social networks and the website are clearly complementary tools.
We also have a better quality of data from our members. Daniel Menez is working on this every day and it is a much easier task than on our old website. Our data is more and more reliable, which is a real benefit.
After a year of using this new platform, we have not yet explored everything! For example, next week Daniel will be testing the lost and found tool to find the contact details of our alumni.
What are the main benefits of our solution for the management of your association?
Your solution makes my day-to-day tasks easier, especially when it comes to publishing content. We went from a site where we had to use HTML tags to add style to our texts to your solution which offers to create content with customisable formatting. It's easy to use, I feel like I'm working on word or publisher… It's a noticeable change compared to our old site.
Overall, your solution offers tools adapted to our use. We can do things simply and all your modules help us a lot in our daily life.
I really like your calendar module which allows me to propose events to our members and the newsletter module which includes the latest news and events proposed on the Ensta Bretagne Alumni website.
Do you plan to carry out other projects with Netanswer?
Certainly, as said before we have not yet explored all the possibilities of your solution but I think there are other modules that could interest us.
I also think that the school might be interested in the E-Forum module (Recruitment Forum) so that students and alumni can meet recruiters via an online matchmaking platform.
Would you recommend our solution to another association?
Yes, the real advantage of Netanswer is its highly responsive team and support. The fact that we have a single project manager is also a real advantage. Chloé, our project manager, is very present for us, I call on her several times a week as soon as I am stuck on a task to be carried out. We are very satisfied with Netanswer's responsiveness, which was a key point for us when we selected the new service provider for the Ensta Bretagne Alumni website.