Find all of your members
in one place!
Create your network and build lasting relationships with members of your community.
Get to know the members of your community and collect valuable information about them to construct your alumni programme and boost engagement with your network.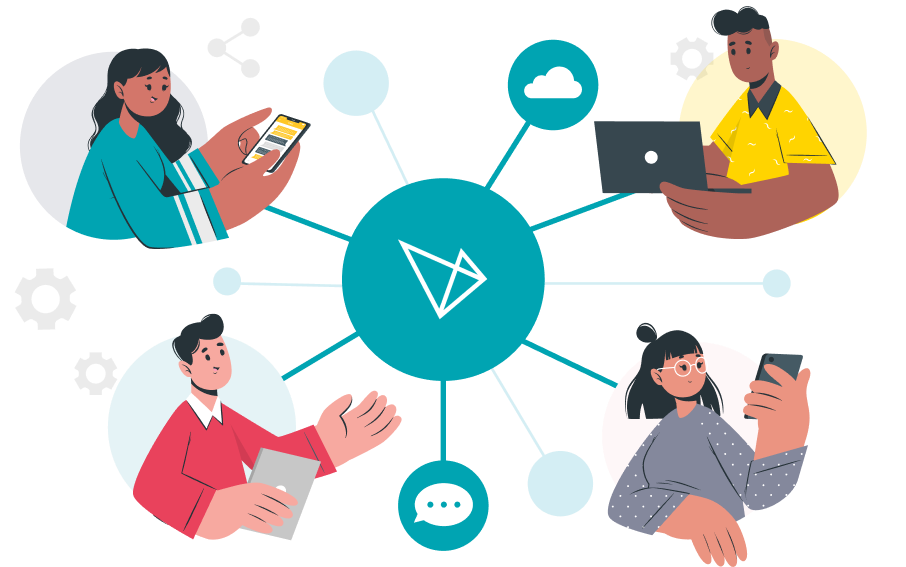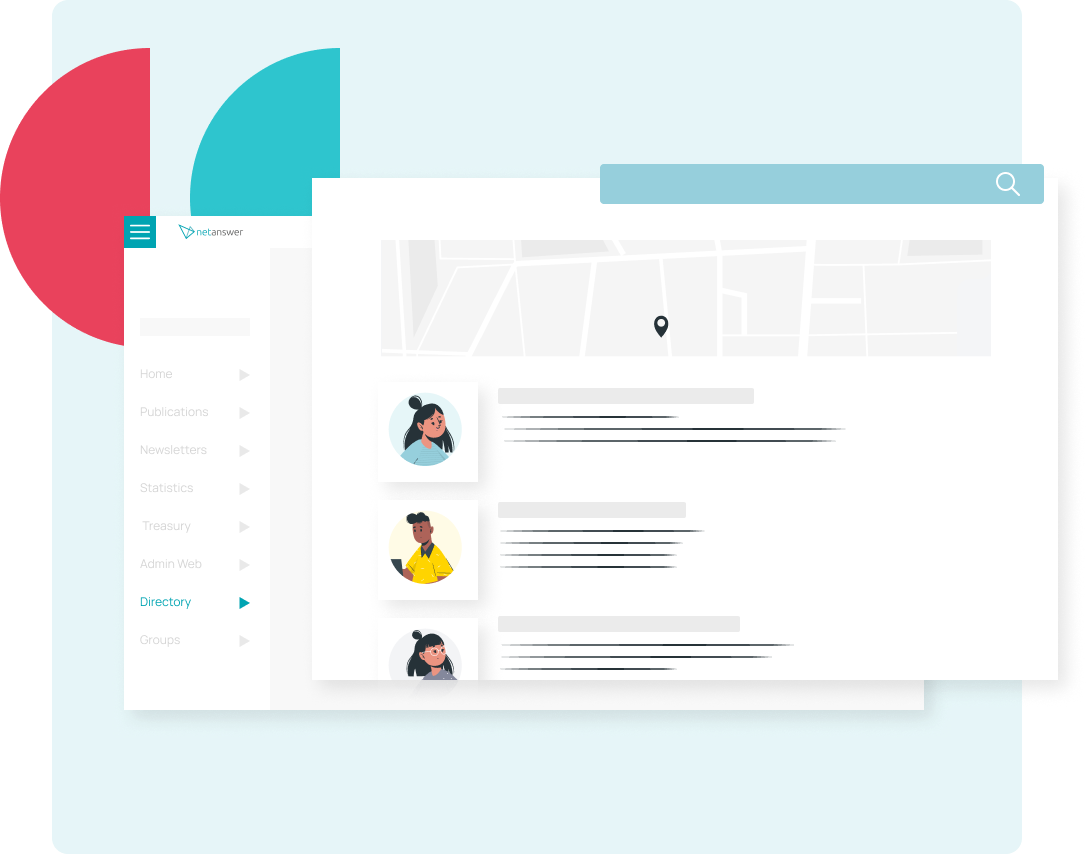 Give your community the ability to find other members! The directory, with its search engine and its intelligent selection filters, lets members conduct searches using specific criteria. The integrated map allows members to locate other members close by and to leverage the power of the network. Our directory is fed and updated in real-time with the information provided by your members. Result? Recent and reliable data to ensure the best possible connections and interactions between your members.


Filterable search results


The showcase area of the members of your community
A private LinkedIn for your community! The private space feeds directly into your database. It has been designed to blend ergonomics and ease of use towards a single goal: make your members want to provide the information about themselves! The import of information via the social networks saves a considerable amount of time. A system of scoring, rewards, and suggestions provides a fun way to connect, update, and share.

Connect via social networks or SSO

Manage contact preferences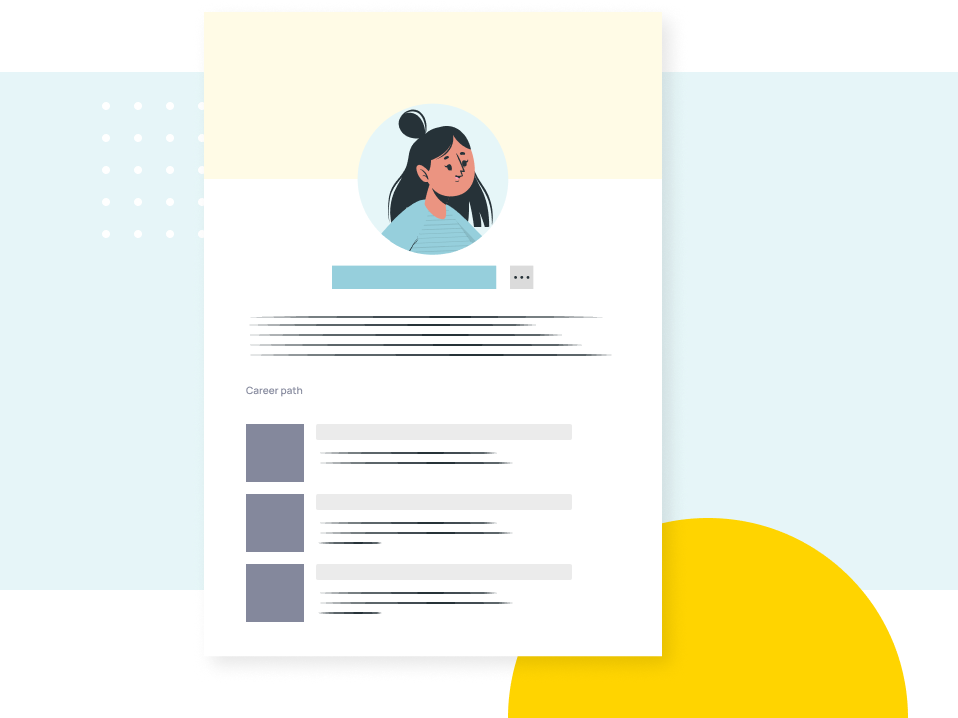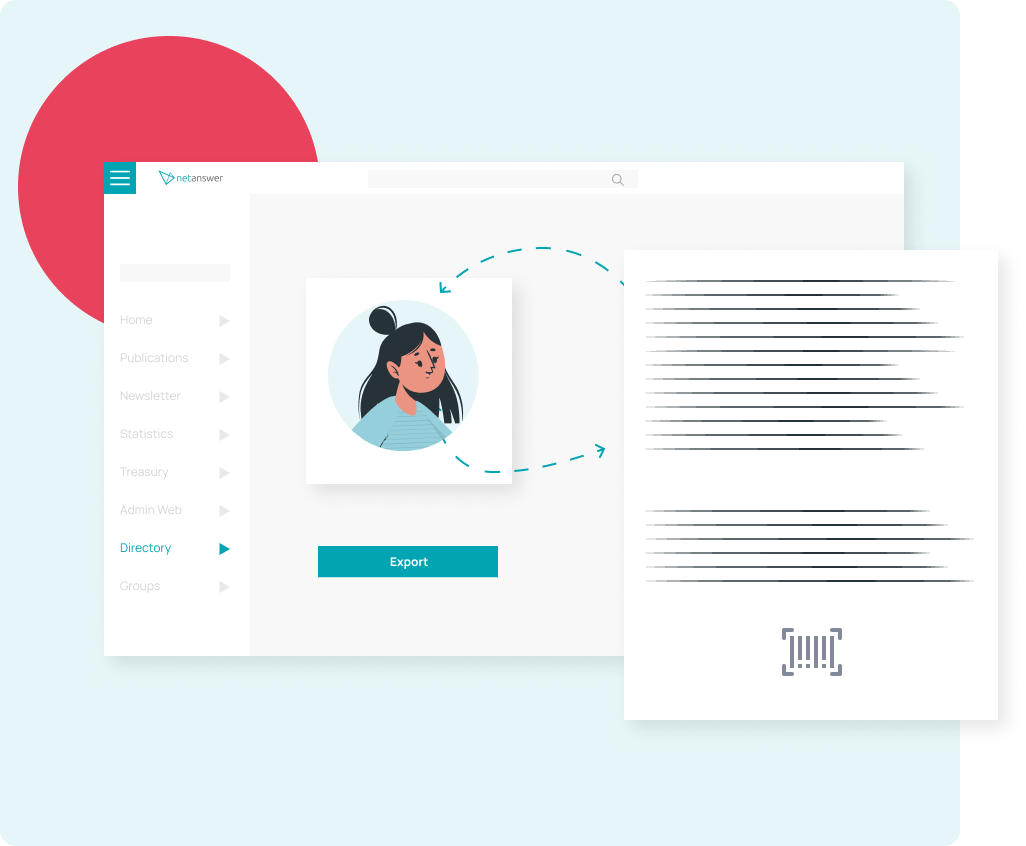 Facilitate the management of your data

The directory allows you, from the administration area, to make any desired query of your database. In just a few clicks, import or export your members' information according the criteria selected. Generate labels or envelopes, and manage returned mail thanks to our NPAI returned mail management solution. A barcode reader lets you update your database in a single scan.

Generation of letters, labels, and envelopes

NPAI return mail management solution

Import and export data in just a few clicks
Continually improve the information of your members! Receive alerts to deduplicate, correct, and homogenize your members' data. Your database is structured on different repositories that allow you to correct addresses, postal codes, cities, companies, email addresses, and deceased individuals. In one click, you can generate a list of data that needs to be corrected, and obtain qualified and improved information. 


Campaigns to update member profiles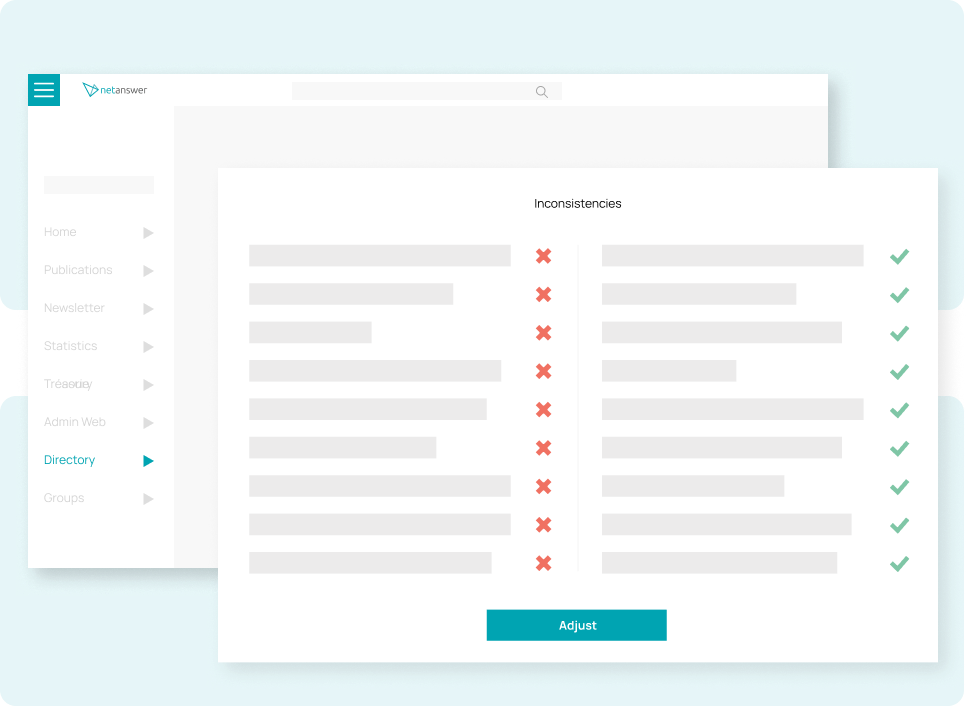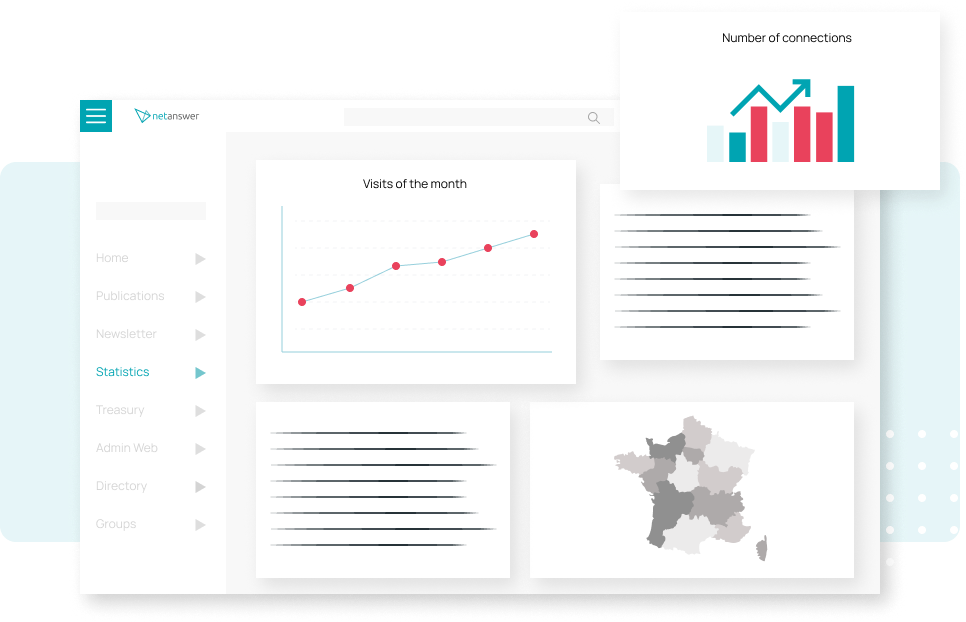 Follow the activity of your community

Get real-time information about your members' connections, the evolution of the connections, the geographic distribution, the graduating classes that are the most active, etc. All the information you need are presented to learn more about the members of your community, and to analyse their engagement. 

Comprehensive reporting tool



Interface with Google Analytics

The members of your community are your best allies!

Capitalise on the strength of your network to find former members who have gone MIA. Send mails to the different graduating classes with a "Have you seen me" list, post it on the directory or the private space of your members to encourage them to look for missing information. We've also developed a serious game « X-Wanted » that allows you to send the "target" (missing person ) to your network members and to receive rewards based upon the people found.



Missing persons posted in the directory / private space

A dedicated page for missing persons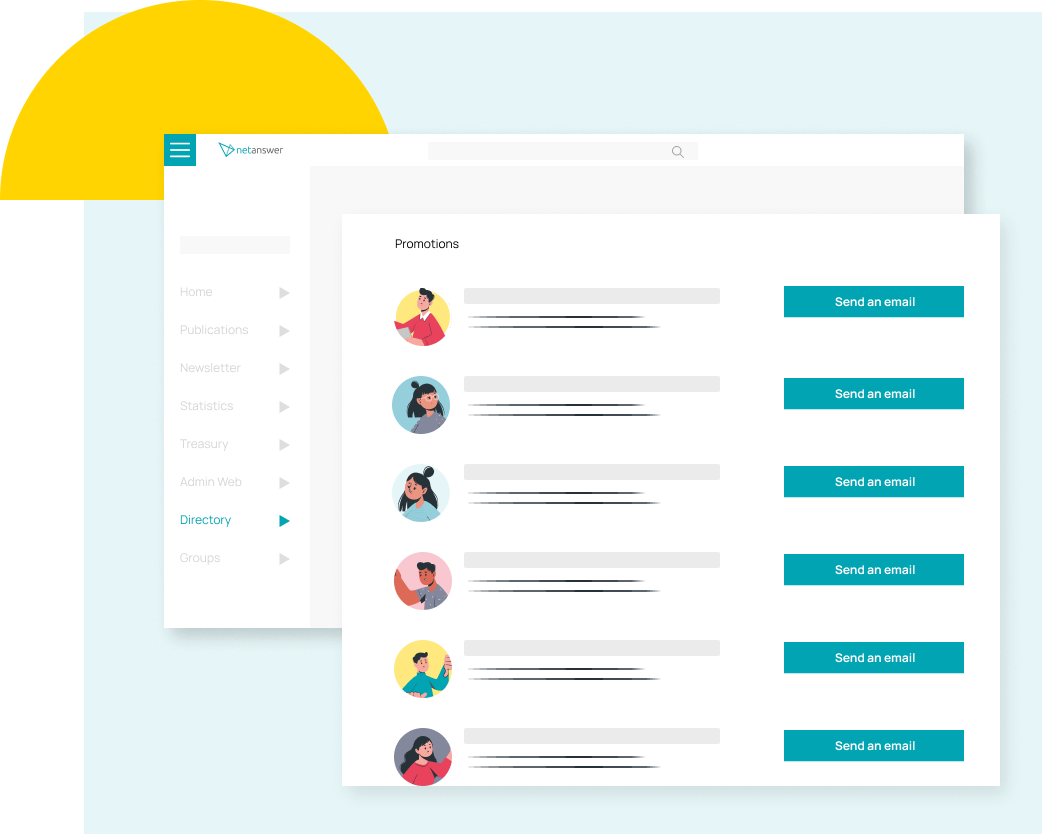 Need a demo?
Schedule an appointment!