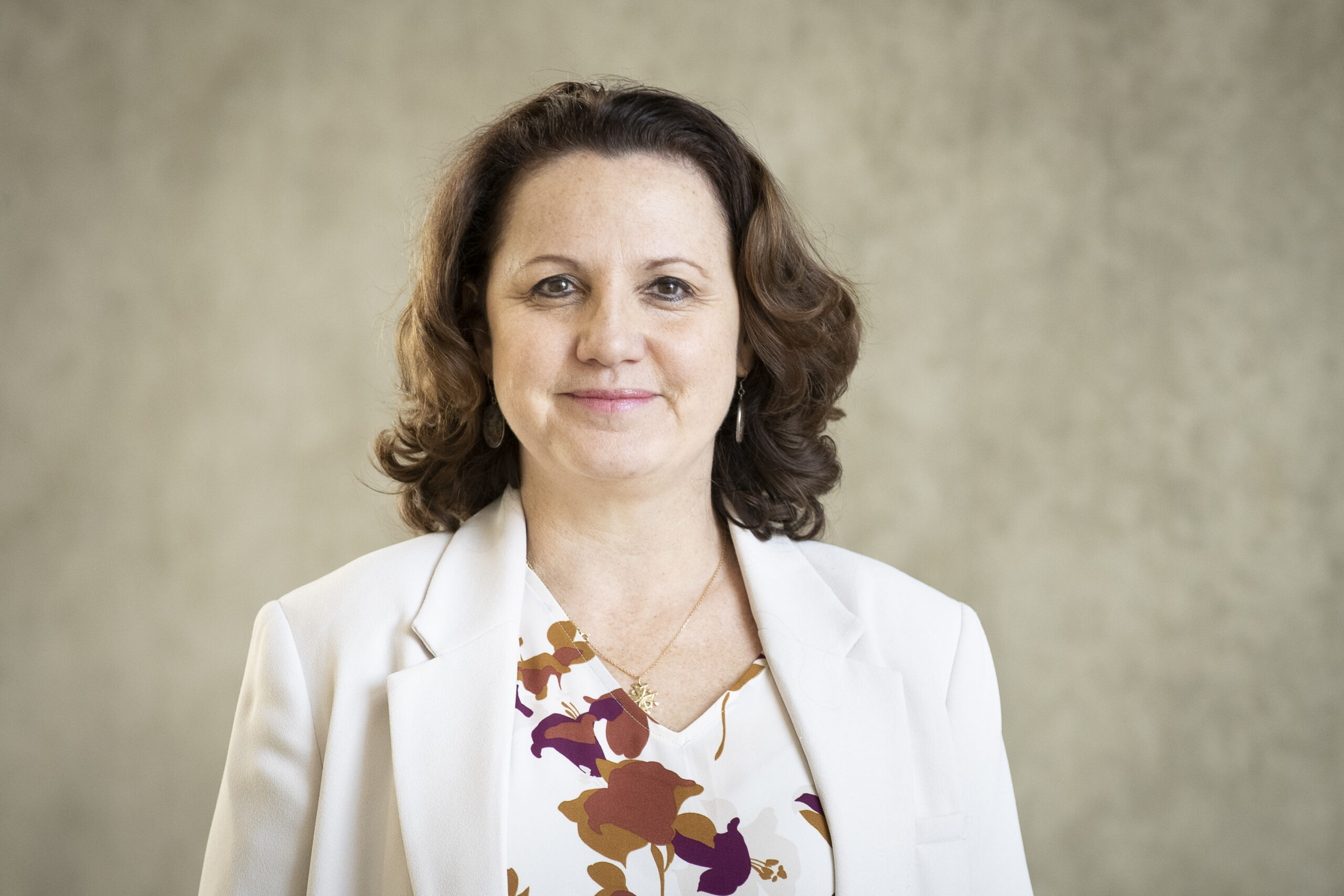 "I would totally recommend the Netanswer solution to other associations. I would tell them that they can start a project with Netanswer with their eyes closed! And they should not hesitate to do so if they are looking for an integrated tool that will fully meet their needs. We only have one regret: we didn't migrate earlier!"
Karine Foret, Vice-President – Les Entrepreneurs et Dirigeants Chrétiens

Can you introduce me to the Association of the "Entrepreneurs et Dirigeants Chrétiens"?

The "Entrepreneurs et Dirigeants Chrétiens" movement brings together 3,500 company directors and managers in structures of all sizes and in all sectors throughout France, including the French overseas departments and territories, and in some cities abroad. This movement is open to entrepreneurs and managers who are looking for inner unity in their lives as decision-makers and Christians. 
This movement allows each member :
to unify one's life as a leader and as a Christian
enrich their professional life in the light of the Gospel
to join a team of leaders who share your concerns
to become involved in a movement that brings together 3500 members and positively influences our economic and social world.
Within the movement we are at different stages of our faith journeys and questioning. We are working as a team in our cities, regions, at national level and seeking to put Christian Social Thinking into practice in our businesses. We try to engage in virtuous dynamics by reflecting on our way of working and by striving to apply these principles in our decisions: respect for human dignity, priority given to the common good, putting subsidiarity into practice, participation of everyone, universal destination of goods and solidarity.
Why did you choose Netanswer?
Our old extranet worked more or less well. We had been working with the same provider for several years now. We decided to change our solution for two reasons:
The turnover at our previous provider led to a loss of knowledge and expertise in their teams. Our new contacts no longer mastered the functional issues, nor our context, nor even their own solution, and our teams sometimes knew more than they did… the response times to our requests and the associated costs to process them had become unmanageable. This lack of agility and control led to a loss of trust between us.
In addition, our previous provider had not sufficiently secured the hosting and backup of our data. On 10 March 2021, when OVH's data centre burned down, we suffered very damaging data losses due to major gaps in the backups. Luckily, our teams had sometimes exported parts of the database and had made spot backups. We were able to restore part of our data dating back 6 months before the fire, and had to reconstruct the missing data from exported files… This generated considerable work and made us lose a lot of time. This generated a lot of work and wasted a lot of time. The whole team of our permanent employees was mobilised and this had a negative impact on the life of the movement and on communication with our members.
It is in difficult moments that we see the level of commitment of a partner. After this event, in view of the lack of support from them, we lost confidence in our service provider and decided to explore other solutions on the market to seriously consider migrating our tools to a new platform.
Benchmark and word of mouth
After having explored the market a little and solicited our counterparts from other associations, Netanswer came back several times as the solution that gave full satisfaction.
Our first exchange with Fabrice Wilthien (Director of Netanswer) was very positive. We had in front of us a person who really knew his product and who seemed very positive about our problems. He was able to reassure us and could see how to package a solution that would meet all our needs.
– What wasn't completely standard in your solution was going to be costed, integrated into your Roadmap, then developed and shared with your other customers.
Fabrice also took the time to interview several of the movement's managers in order to understand how they operate, and coupled these exchanges with a mini audit (our database, our existing systems, our functionalities, etc.). This study gave Fabrice a precise idea of the modules we would need and enabled him to give us a detailed, well-founded and reassuring estimate.
The contract proposed by Fabrice was very complete and met our needs. Your financial proposal, combined with the satisfaction of your customers, motivated our choice to retain your solution.
How did the project go?
The project went very well, we are very satisfied. We could see that this project was taking place at a time when you had to be quite busy, but you managed to meet the deadlines.
Your technical teams worked very hard to take over our data. It wasn't easy because we were faced with an outgoing service provider who put the brakes on and never wanted to dump his database on us, even though all of our data is our property by contract.
Loïc (Technical Director) and his team had to adapt and did a remarkable job of analysis to understand our data, reconstitute our database and integrate it into your model. Loïc tried to understand the subtleties in order to re-import them, in the face of our former service provider who was not very diligent … but who had to cooperate.
Clémence (Project Manager) also did a great job. She took the time to translate our needs into concrete solutions by going straight to the point, she made us work on the key questions linked to our organisation and our contributions, she made us think about our settings, our groups, etc. There was a very careful preparation on her part to enable us to take control of our new tool. All this was done in a positive and caring atmosphere, despite our constant questions and the many special cases we had to deal with.
What we also appreciated was that you never closed any doors. Whenever we had additional needs, you took the time to listen, to look for immediate and/or more distant solutions. It is very reassuring to feel that you are being listened to.
I also find that you have a good internal organisation in terms of quality monitoring processes: there were a few bugs on delivery, but their qualification and correction was handled according to the rules. You have good application architects who have a real "product" vision and make good functional choices to integrate our needs into the solution, without generating side-effects or creating gasworks.
The process of this service was rich, intense, there was a lot of work on your side and of course also on ours. We are very satisfied and grateful for the commitment of the Netanswer teams.
What do you think are the biggest advantages of our solution?
The biggest assets of your solution are :
 the client/provider relationship
We saw very quickly that we could trust the Netanswer team and that our relationship would be healthy and balanced, which is very important for Christian leaders. What also reassured us was that Fabrice gave us a list of 4 or 5 clients to call before we made our decision, to ask them about the nature of your relationship. 100% of the clients we contacted were enthusiastic, they were very happy both in human and application terms: happy with your solution and the service provided by your teams. For me, this is the best guarantee of trust and reliability.
What we also appreciate is being able to maintain a direct relationship with your other customers who are our counterparts, thanks to the Users' Club and the Netanswer Club. This allows us to see how other associations work, to benchmark and to benefit from each other's thoughts, for the common good.
We understand better than anyone the importance of data quality in a membership database. What I also appreciate is the flexibility of the data correction tools. Over the years, you have added many automated data processing management solutions, such as correlation with the INSEE database for deaths, correction of postal addresses, the SIRET database, duplicate management or data extraction with specific criteria. All these tools are integrated as standard in your offer and help an association manager to maintain his own database over time, without carrying out major projects or requiring specific skills.
With the old solution, our members had difficulty understanding the organisation of the movement through the directory… Thanks to the group management system offered by Netanswer, we were able to create group directories very easily. Now any member who goes to the directory will see the regional groups, the commissions, etc. He can see the members who make them up and what they do: their news, their events, etc. The directory can be viewed at the level of a group, be it national, regional, sector, team, commission or project. Thus, members have a much clearer vision of the structure of the movement, which facilitates coordination and allows the creation of new links between members.
Flexibility in the management of administrator rights
The solution is equipped with a very modular management of administrator rights. We can give access to the different modules of your solution according to the roles of each one with a very fine level of granularity. This system is really well designed.
It will allow us to communicate better and to bring the bearer of the information closer to the person publishing. Each administrator will be able to be more autonomous in his daily tasks.
Finally, your solution has also enabled us to address several issues:
Netanswer allows us to harmonise our working tools thanks to its fully integrated solution.
This is a huge advantage because it saves us maintenance and training costs. We no longer need to have a collection of tools to interface with, to keep up to date, or to make multiple reprocessing or data transfers to run and manage our activities.
What you have done well is to apply the "80/20 rule": That is to say that from a functional point of view you have 80% of the functionalities that we use all the time and that is largely sufficient. The big advantage is to have all these modules (events, subscriptions, interactions, newsletters, sms sendings, etc…) that are integrated and communicate directly with a single data repository.
This allows for a unified and centralized view of a member's activity.
We needed to streamline our processes and automate a number of things (membership reminders, registrations, communications, etc.) and this is what your solution will allow us to do thanks to the various automatic emails and marketing automation present on the platform.
We will be able to automate certain time-consuming tasks and manage certain reminders at the right times (for example, for membership fees) with greater rigour and professionalism.
The traceability of everything we do is also a real asset to better personalise our relationship with our members.
Having an integrated tool coupled with a number of automatic functions will enable us to improve our communication, but above all it will relieve us of tedious tasks and motivate our teams of volunteers. They will gain in operational efficiency and will be able to devote themselves to tasks with greater added value, such as the analysis of our actions. The many static monitoring tools will also help us to do this. This gives meaning to their commitment and their work.
What are the advantages of our solution?
Overall, we note that your solution has always been designed for and by association owners, whether it be to manage communication, event organisation, membership fees, etc.
The relationship, your reactivity, your technical and functional expertise and your transparency are very appreciable points that give rise to confidence in your solution and your team.
From a functional point of view, the fact that your solution is fully integrated is a real advantage. From the same core data we will generate all the elements necessary for our activities:
the status of prospects and members for our sector animators
registrations for our event managers
the CMS so that our contributors can create personalised and attractive pages…
subscribers to our magazine for our routing,
etc.
I find that your back-office is also very powerful: very rich functionally but also very "user friendly", i.e. you don't get lost too much. You can quickly find the main functions because there are many shortcuts, filters and other search engines that make it easy to find the information you need. The navigation systems are simple and intuitive.
I also like the fact that you have also integrated a mini CRM and that it is not too complicated. We can effectively manage the life cycle of a prospect, keep track of interactions with people contacted… Again, it's the 80/20 rule. You have 80% of the most useful features in a simple CRM module that is neither cumbersome nor restrictive to use.
Where do you see room for improvement at Netanswer?
I think that you could improve certain points on upstream support (project management assistance) and downstream support (change management), especially in the case where specific developments are required.
Support for project management
Your solution met 90% of our needs but we still had to consider specific developments. We had to be able to clearly express our particularities and our internal processes so that you could develop adapted solutions. In the case of specific developments, I think that you should accompany the client more in the expression of his needs, question him about these processes (membership process, group management, user roles, member acceptance process, etc.) and get him to formalise his specifications in order to avoid iterations and corrections in the developments. You must be able to make the client aware that he must really take the time to formalise his needs. The workshops provided for in your project methodology are one way of responding to this point of improvement, but perhaps a new format should be considered:
carry out a demonstration of the solution, then add a site meeting directly after the workshop to take the time to make the client think about its specificities and put down on paper all the needs and processes related to the module presented.

work with the client before the workshop to have a clearer vision of the needs and processes in order to be able to fully explore the subject during the workshop on the use of the solution by the client. One method could be to build standard questionnaires for each module, which the client could prepare.
Support on project management
We sometimes lacked visibility even though I felt that everything was under control on your side. I think that in the future it would be interesting to offer your clients more regular updates on the progress of the project. The good thing is that our comments are listened to and you react accordingly. After raising this alert, you took the time to organise a weekly weather briefing with our team to discuss everyone's todos and to give us some visibility on the real progress. This short meeting allowed us to communicate better and to be more efficient in our decision making. We were also able to see how well you knew how to mobilise when there was a deadline. It seems to me that the proximity of the top management to the field teams is a key to agility at Netanswer.

Recommanderiez-vous notre solution à une autre association ?

I would totally recommend the Netanswer solution to other associations.
I would tell them that they can embark on a project with Netanswer with their eyes closed! And they should not hesitate to do so if they are looking for an integrated tool that will fully meet their needs.
We only have one regret: not having migrated earlier!