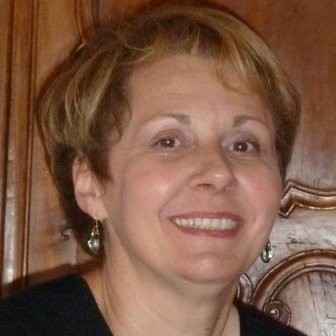 "The implementation of your solution has greatly simplified our daily work. Everything is simple and fast! It has saved us a lot of time (…). At Netanswer, the customer is respected and I have rediscovered the same quality of relationship, if not better, as a few years ago. Every query I have received is answered, whether by e-mail or telephone."
Isabelle Dubillon, Managing Director – Télécom Paris Alumni
Can you introduce me to the Télécom Paris alumni association?
Created in 1944, Télécom Paris alumni is the association that brings together the 18,500 graduates of the Télécom Paris engineering school, one of the five members of the Institut Polytechnique de Paris.
The association's main objectives are to animate, develop and strengthen the alumni network to allow for the exchange of experiences between alumni but also between alumni and students.
We have a strong link with the school and students and we develop it through conferences, webinars on topics related to digital and teaching of the School. We have also set up mentoring with students to help them prepare their professional project.
The integration of students in the alumni network is done as soon as they arrive at the School. We want them to benefit from the advantages of the network, whether it is for questions about their career path with the mentorship or for the search of an internship or a first job in the sector of their choice thanks to the job offers posted on our website.
Why did you choose Netanswer?

After five years with Alumnforce we wanted to upgrade our site. In this context, we studied the different solutions available on the market, in particular those of Alumnforce and Netanswer (we had already worked with Netanswer a few years earlier). We coupled this study with various references and experiences of other engineering and business school alumni associations in our environment: "Why choose one solution over another? What are the advantages?
One of the main reasons that made us choose Netanswer is the answer to our need to have a "fully integrated" tool coupled with a very powerful back-office.
It is always possible to use several products by developing interconnections to animate a community but for our alumni association, as for many others, we wanted an all-in-one solution.
It was also essential to have a real quality mobile application to meet the needs of generations X and Y who almost exclusively use their smartphones and not their computers to browse the internet.
In addition, we publish a journal (TELECOM) and having an integrated tool for managing a journal was also a major point in our choice criteria. Until now, we had found a solution that required a lot of handling, whereas now we find our articles in specific folders with very simple and quick management of access rights to articles, and automatic generation of the summary. Thanks to the integrated tool, our magazine is more visible.
Finally, the customer relationship was also a very important additional argument. At Netanswer, the customer is respected and I have found the same quality of relationship, if not better, than a few years ago. Each of my requests is answered by e-mail or telephone.
What has NetAnswer done for you since it was set up in the development of your association?
The implementation of your solution has greatly simplified our daily work. Everything is simple and fast: creating mailings, the notions of dynamic lists and queries, merge fields, matching with a list of members from an external file… it's really great! It has saved us a lot of time.
We also have a lot of statistics such as information on membership fees, connections… not to mention important data that allow us to follow our activity and actions.
The main features were designed to save time on a daily basis, such as automatic mailings (sending the access link to a videoconference for an event) and the creation of mailings with the mail builder…
The fact that the solution can be configured and that it is possible to modify the various parameters independently is also a real advantage.
The Netanswer solution is actually much easier to use and very powerful! An administrator who logs in from time to time can easily carry out the required actions thanks to the user-friendly handling.
What are the biggest advantages of our solution?
I can summarise the biggest advantages of the Netanswer solution in three points:
Having a back-office with a lot of follow-up and very complete statistics,
Having a solution that can be configured directly by the client, which does not require them to go through your services and therefore allows them to manage their association independently,
To be able to manage all the access rights to information (information reserved for visitors, members or paying members for example) in the news, in the e-mails and even on the pages of the site or on its private space. This is essential and was not available on our previous platform. It's a feature that really adds value and links directly to the information in the database.
How did the project go?
The project went very well, I am very happy with the support and the teams. Our project manager, Chloé, followed us throughout the project to ensure the release of our new platform and you managed to meet the contractual deadlines. The technical team was very available and the data migration was finally very easy (this was our biggest fear as our previous database was quite complex!) We had in front of us a team that perfectly knows its solution and, this is an essential point, that also knows very well the particular characteristics of an alumni association.
Do you plan to carry out other projects with Netanswer?
I would like our company database, which has deteriorated a lot with our old solution (especially with the automatic Linkedin imports), to be cleaned up and upgraded. It would be useful if someone who knows the system well could make the various corrections in order to improve this database by also creating the links with the INSEE database/codification of companies in France. I think this could be effective.
We are also considering a service to better qualify our membership database but this is a financial investment that requires more time to think about.
Would you recommend our solution to another association?

Yes, of course and without hesitation! For me, Netanswer is an excellent integrated platform that allows me to run and manage an association independently thanks to the various settings.
I will tell my interlocutors that your solution also brings security, I am confident when I use the platform. I have the impression that you can't make too many mistakes when using it. The many modules available are a real advantage: the mailing tool, the magazine, the mobile application… And I would also highlight the customer relationship: you consider your customers, you are always listening and you quickly take their requests into account.