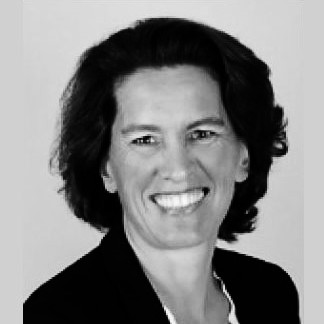 "I WOULD HIGHLY RECOMMEND NETANSWER TO ANYONE LOOKING FOR A TURNKEY SOLUTION TO RUN A NETWORK."
Pia de Buchet, Communication Manager of FROJAL.
FROJAL has been using NetAnswer since last April to boost its family network. Pia de Buchet, its communication manager, testifies on the benefits of our solution and the support of our team.
FROJAL chose NetAnswer because its solution responded to the problems of our family shareholder network situation. Family shareholders need :
network with a complete and constantly updated directory;
consult corporate information, a news feed and a diary in complete confidentiality, outside of search engine referencing;
reserve information to certain cousins, depending on their status (shareholder or non-shareholder);
have several digital solutions according to their habits (4 generations of cousins!). The combination of website + applications meets this need.
We were guided in our choice by customer testimonials from alumni networks.
The responsiveness of response to my first contact email, the quality of listening to my needs and the welcome in the user club even before signing the contract only reinforced the conviction that we were knocking at the right door.
Last but not least:
the financial proposal came out the best in our call for tender and we were assured from the outset that the formula was "all inclusive" so there were no nasty financial surprises on arrival.
What are the key strengths of Netanswer and its solution?
NetAnswer is clearly an agency with a "well-functioning collective". Information flows between the stakeholders and the project manager plays his role as leader: you know who to contact.
Every question/request gets a clear answer: "no, not possible", "yes, it's in the offer", "it's interesting, we'll develop it for you and pass it on to others". I like this approach, which is honest, efficient, pragmatic and has a certain intellectual generosity.
I appreciate the relationship that NetAnswer builds with each of its clients. Knowing that you are known and recognised right down to your first name is infinitely appreciable. The icing on the cake for me was Fabrice's email on the evening of the site's launch to express his delight at this event and to give me feedback: wow! Keep this freshness and authenticity in the customer relationship! It makes you want to carry out new projects with a bit of tech…!
Netanswer :
The solution has the huge advantage of combining in a single tool what we used to do in dispersed order using a website, an e-mailing tool, Google Forms, Excel spreadsheets, etc. This centralisation therefore represents a huge gain in organisation and time. The database of members is enriched by events and profile updates, which allows for a refined knowledge of them.
The Netanswer user club is a very boosting time to glean new ideas, exchange best practices and meet professionals who share common concerns. I look forward to the next one…
How did the project go? Were the deadlines met? Was the team available throughout the project?
The project went very smoothly. It was handled remarkably well by Chloé who was always available and willing to answer requests and questions.
The work on the graphic charter was effective. Damien was a force of proposal while integrating the thoughts of the client.
All deadlines were met. For internal reasons, we asked for a delay in the production date and I appreciated that this did not pose a problem for NetAnswer.
What is the feedback from users?
All the users who have logged on have been won over by the new site. Our challenge today is to encourage people to connect. That's the job for the next few weeks and we're counting on the launch of the applications to make some noise.
Obviously, I would highly recommend NetAnswer to anyone looking for a turnkey solution to run a network.