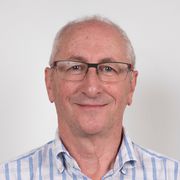 «Netanswer's offer is clear, there are no surprises and the promises are kept.
Alain Aubron, Vice-President of ANIENIT.
ANIENIT has been using NetAnswer since July 2018. Alain Aubron, Vice-President of the association, testifies to the benefits of our solution and the support of our team after more than two years of use.
What has Netanswer done for you since it was set up in the development of your association?
We have been working with Netanswer since July 2018. Our internally developed website was becoming outdated and the need to develop a new one was an emergency. Since the new website was implemented, we have seen many improvements:
the number of contributors has grown by 35%. We were at less than 600 before the solution proposed by Netanswer and we are at more than 800 contributors today!
the number of visits to our website has increased very significantly. We were at 1000 visits per year before the new website and we are now at 1000 visits per week!! It's nothing like that!
Our network is also more dynamic and engaged! Members participate more in events, comment on publications and many groups have been created, especially the regional groups Toulouse, Bordeaux and Paris which are very active! Finally, the open rate of our emails is 40% with a click rate of 14% which is a very good engagement rate!
We also have a new team actively involved in writing our news and we have increased our publication rate of our New(s) BIL magazine, it's more participatory!
Students are taking the initiative to register themselves on our site! We are at more than 600 students registered whereas before we only had about 50 students from former classes. There is nothing that obliges them to register on our site, it is only voluntary!
Quels sont les principaux bénéfices que vous offre notre solution pour la gestion de votre association ?
The Netanswer tool allows us to be more productive and efficient in the management of our association. We have fewer staff costs and our database is much more reliable thanks to effective anomaly management. As soon as we implemented the Netanswer solution we were able to identify and correct more than 1000 incorrect data.
What do you consider to be the biggest advantages of our solution?
The support of the Netanswer teams

.

The constant evolution of the product
The numerous modules offered
Do you plan to do other projects with Netanswer?
We are planning to acquire the "group payment" module which will allow our groups to have more autonomy in managing their cash flow. For example, they will be able to manage their events from A to Z without soliciting the association.
Would you recommend our solution to another association?
Yes, we have already recommended Netanswer to other associations and we also help them to make a choice when they hesitate between several solutions.
I am very satisfied with the solution and share my experience with other associations. Netanswer's offer is clear, there are no surprises and the promises are kept. Moreover, the continuous contact with the teams, their reactivity and the numerous improvements which are mostly free of charge are the real advantages of your solution.