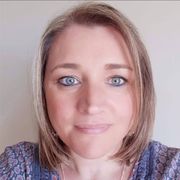 "You are constantly working on the strategic side to improve the solution so that it remains up to date, keeps up with marketing trends and market developments… We benefit from new features and your tool is constantly updated and that is priceless!"
Laure BUISSET-GENOUD , Webmaster and Data Protection Officer, Alumni INSA Lyon.
Can you introduce me to the INSA Lyon Alumni Association?
Engineers, Masters, PhD students… 🎓 INSA Lyon diploma in hand, keep in touch!
We, ALUMNI INSA Lyon, are the guardians of the INSA Lyon network and look after its members!
We have existed since 1961 (already) and yet we are very current!
On a daily basis, we run the network of 52,000 INSALyon students and graduates.
⭐ Our goal?
To make our network the best with services that are as close as possible to your expectations!
⚡What is it?
– A directory: which lists all INSA Lyon graduates
– Services throughout your career, whatever your situation…
– An application to interact with graduates from all INSAs!
– A calendar of events for everyone, with more than 10 meetings per month everywhere!
– A regional and international task force to run and develop the network!
What has NetAnswer done for you since it was set up in the development of your association?
Your solution brings us efficiency and time savings on several points:
The implementation of your solution has allowed us to have a unified site and database for all INSA associations. Before 2015, only the associations of Lyon, Rouen and Rennes had a common website and directory. Today, all the data of the different associations are shared thanks to a multi-association site. We have succeeded in creating the federation of INSA associations and in involving all the associations (Rennes, Lyon, Toulouse, Rouen, Strasbourg, Centre Val de Loire).
Our old website did not allow our different groups to exist. It was very difficult for them to communicate because they had to send their communications to the different associations, which was a long and tedious job. In addition, most of the activities remained confidential. The implementation of your solution has allowed us to develop the regional groups by giving them autonomy, they no longer depend on the different associations, we have gained in efficiency. They now have access to the tool to manage and animate their members in the regions independently. There has now been a boom in regional groups, and many activities are now offered in the regions.
On our old site, we were dependent on a service provider. He had developed tools for publishing content so that we could animate our community but only news was published, the site was not as lively as it is today. Your solution makes it easier for us to animate our community with tools for publishing: events, news, diaries, job offers, etc.
With your solution, we were able to implement online payments. We have therefore increased our membership fees, which had been falling in recent years, by making it much easier for our members to pay.
Overall, your solution has made our management and webmastering work easier. It has also allowed us to free up a lot of time to do other things and focus on the quality and development of customer relations.
What are the main benefits of our solution for the management of your association?
Your solution facilitates the management of directory data and updates. As I said before, it has allowed us to unify our database with all the INSA associations. For example, we have removed some of our old fields to keep consistency with the fields of the other associations. We have also gained in calculated data: scoring of members, number of connections, number of registrations to an event, number of visits to the profile… In itself, we have lost some information fields but we have also gained others with your solution. Another piece of information, the fact that the company directory is linked to the INSEE database is very relevant for our associations.
Also, the fact that we have set up a multi-association solution allows us to create coherence and cohesion between the different INSA associations. Before, each association lived on its own, now we have been able to set up project management and working groups to think together about the changes we want to see on the site. Today I can easily rationalise the requests and the use of the solution. I regularly plan training sessions to explain the functionalities to the other members of the various associations and to help them discover new things. The Lyon association has been able to take the lead on the administration of the site and project management.
Finally, I think that Netanswer's solution has helped to bring things into line with data management and the RGPD.
What do you think are the biggest advantages of our solution?
I think that the "scalability" of your solution is a real benefit. Your solution lives and evolves regularly thanks to the different releases. We benefit from new functionalities and your tool is constantly updated and that is priceless! As an example, our old solution took a year and a half to develop and it never evolved: we lived with the same version for 5 years.
I am also satisfied with the supplier relationship: you are constantly working on the strategic side to improve the solution so that it remains up to date, so that it follows marketing trends and market developments. For me, this is the biggest asset.
Do you plan to carry out other projects with Netanswer?
When I have a bit of time, I think I'll go back to thinking about setting up a serious game with our members to activate profile updates and connections between our members. This year I would like to activate the profiles that have never connected to the site.
Then, in relation to the audit you conducted for the Alumni INSA Lyon website, I think there will be things to implement and they will be based on your various recommendations. The recommendations made must lead to changes!
Would you recommend our solution to another association?
Yes, I have already recommended Netanswer to other associations 2/3 years ago. I would tell them to have a person who is able to follow the project regularly and who is already aware of project management to follow the progress of the implementation of the solution and to follow the post-production project: You have to be able to devote time to following the project.