With the multiplication of social networks, it is not always easy to follow the evolution of the uses and popularity of each platform. Nevertheless, it is essential to have a presence on them to attract new members, retain existing ones and communicate your actions as widely as possible.
Here are 10 tips for engaging your members on social networks:
1. PERFORM A DAILY MONITORING OF YOUR NETWORK
To best communicate with your members, you need to know who you're talking to. To gather this information, keep an eye on keywords related to your business and follow your members' accounts to connect with them.
This will allow you to establish your communication strategy for each type of member by identifying their interests. For example, if you need to organize an event for a particular class or group, you can observe their preferences:
Are they more on Facebook, Twitter, LinkedIn, Instagram…?
What topics are they most interested in?
Do they interact during live videos like Facebook Live?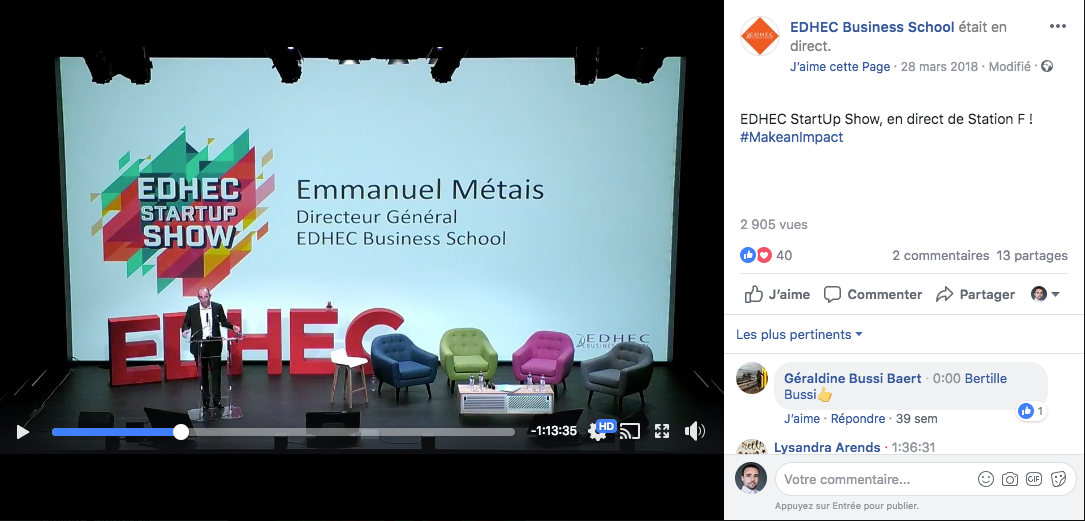 2. RELAY THE VOICE OF YOUR ALUMNI
Sometimes we prefer to hear the voice of authentic people rather than formal communication. So don't hesitate to share your members' posts when they praise your association, your work, your events… which will have all the more impact on your audience.
You can also organize interviews, webinars, Facebook live or others highlighting your most active members in order to publish them on social networks and show the faces of those who support you.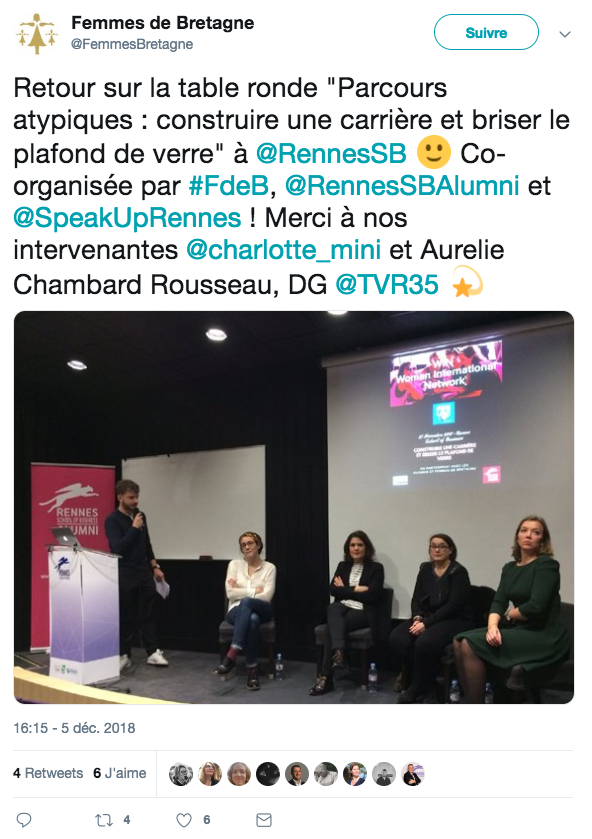 3. USE YOUR PERSONAL/PROFESSIONAL ACCOUNTS TO COMMUNICATE

In the same logic as the previous point, it is interesting to create a professional account on all social networks to communicate on your behalf. Not only will you be able to relay your association's information and reach a wider audience, but you will also have a more privileged relationship with your members and they will feel more considered than by interacting with your structure's account.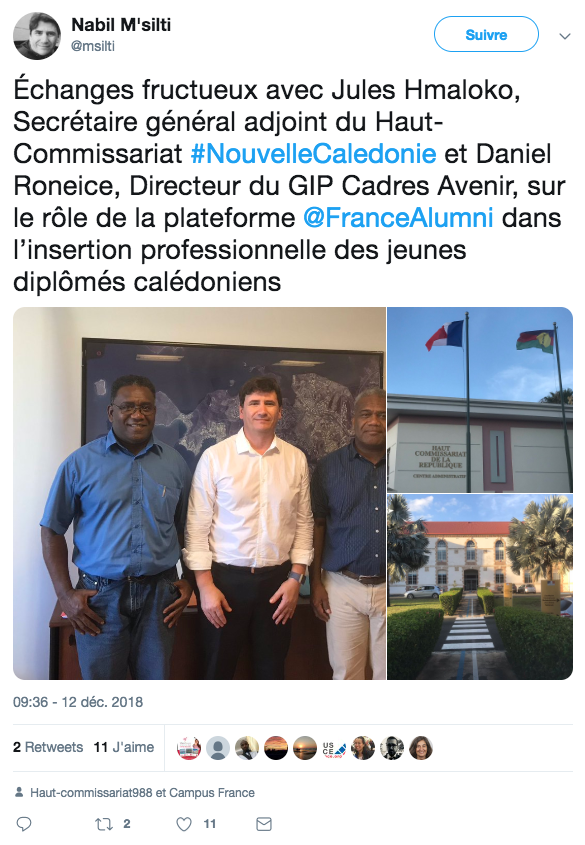 4. USE STORYTELLING
Highlight the success stories of your alumni. Not only will this create content that can be shared on social networks, but it will also highlight your actions if the alumni in question can cite you as having been part of their success.
The sense of belonging of your members should be cultivated by telling the stories of those who carry the image of your association.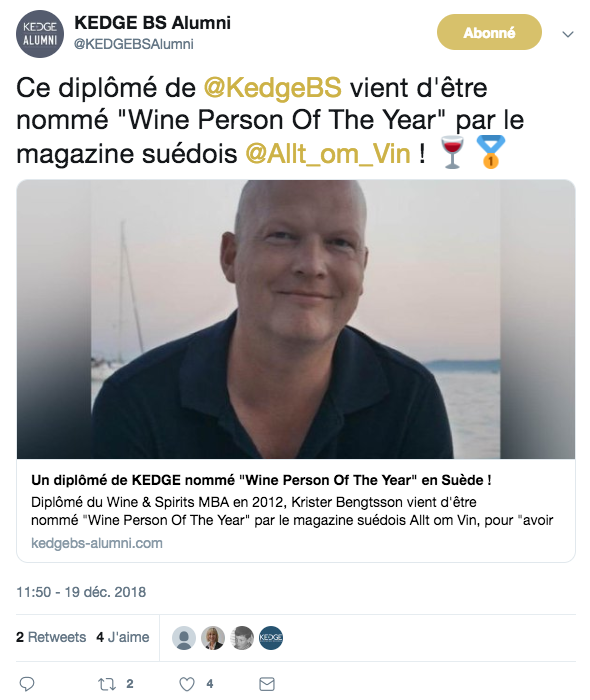 5. TURN YOUR ALUMNI INTO AMBASSADORS

In the age of influencers, you need to rely on your best-known and most respected members of your network to communicate with your community.
But your alumni don't always have the time or inclination to relay your information or create content that serves you. Offer your alumni a reason to do so, a reward for your most committed members so that they feel valued. This can be done through partnerships, discounts on your events, private workshops…
This will show your recognition and give your alumni the desire to get involved. Congratulate your members whenever you have the opportunity.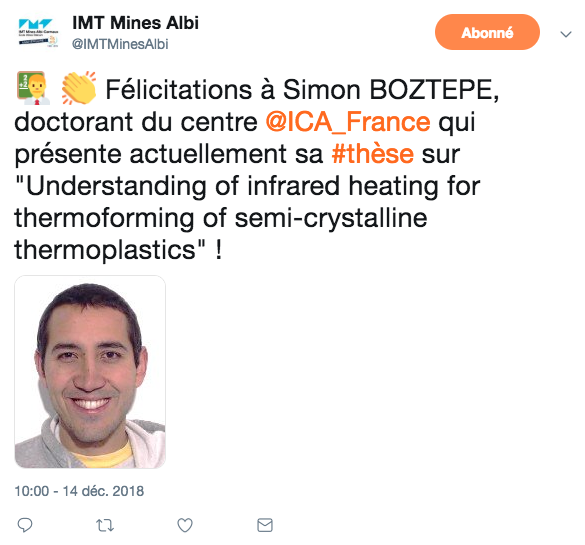 6. DON'T GIVE UP FACEBOOK

If the youngest age groups are gradually leaving Facebook for Instagram, the #1 social network remains a safe way to keep in touch with its members. It also offers a showcase for your publications and events, especially live, that other social networks do not have.
But it is especially appreciated for its instant messaging application Messenger, which allows the implementation of chatbots that can interact with your members.
This chatbot can appear in Facebook/Messenger like the Edhec Alumni chatbot Eddy or be interfaced with our solution directly on your site, as Kedge Alumni did.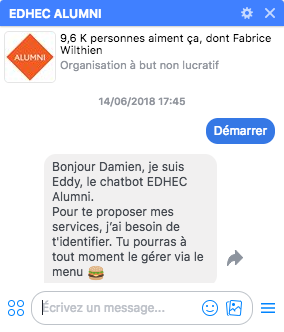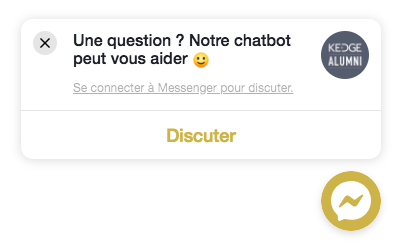 7. STAY PROFESSIONAL ON LINKEDIN

LinkedIn has established itself as the major professional network and having a presence there is essential. On LinkedIn you can create your own communities for your members. This does not compete with your current website, on the contrary, you can use it as an additional channel to spread your news and engage in conversations more easily with your members.
You can communicate as a school but also as an individual, creating more personal relationships with your members.
With job searches being one of the main reasons your members stay connected with alumni, it's important to have a presence on LinkedIn to share jobs, offer services and relay opportunities created through your network. You can also create content there that will be of interest to your audience, such as:
How to ace an interview?
How to find a mentor?
How to change careers?
How to work on your personal branding? etc.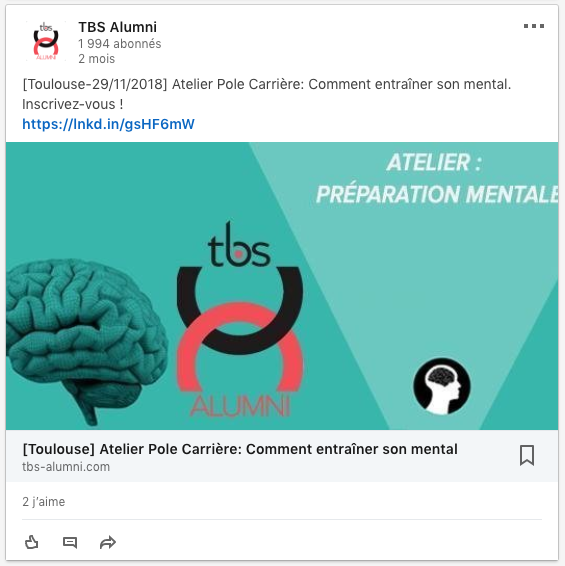 8. LET LOOSE ON TWITTER

Twitter is the ultimate social network because of the freedom of communication it offers. Exchanges with your members or graduates, current and future students are made easier than on other platforms. Do not hesitate to interact daily with your audience to develop your visibility. You will be able to relay your communications but also those of your network, such as appointments, company creations, etc.
News being the driving force of exchanges on Twitter, you can bounce on it by making the link with your activity, ideally with humor, which is very appreciated by the network.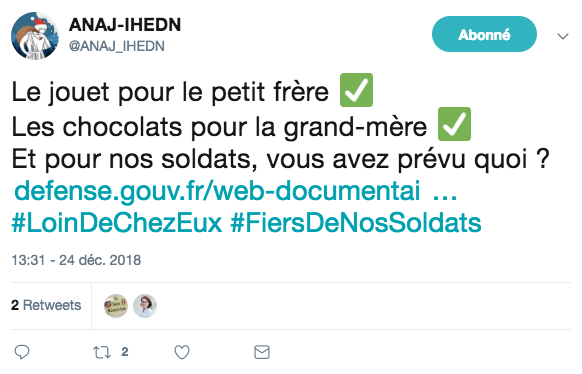 9. SHINE ON INSTAGRAM

Instagram is the social network of seduction. The culture of beauty is ubiquitous there and it's a useful way to create an emotional connection with your members. As the saying goes, a picture is worth a thousand words, so it's no wonder Instagram has been a runaway success with all age groups.
You can play on the nostalgia of the years spent in your school/company, highlight the photos of your members present on Instagram, post during the highlights of the year… in short, choose your posts carefully so that they are always impactful.
Instagram being a platform that creates emulation, you owe it to yourself to bring inspiration to your members whether in terms of career, personal development, sustainable development…
Also take advantage of this opportunity to show the benefits of your network, what your members' contributions have brought, their commitment to the network, their presence at events etc.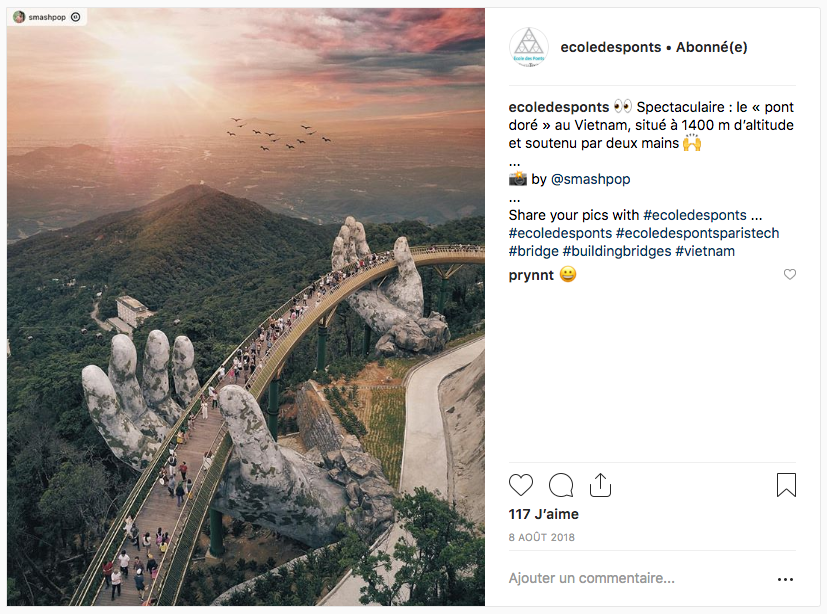 10. DO MONITORING
As there is no miracle recipe in communication, you will have to evaluate the reach of your actions and test them over time. You can measure the engagement of your members with dedicated tools like HootSuite. The free version allows you to monitor 3 social networks and get an overview.