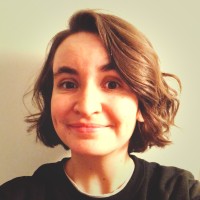 "It doesn't take much time to manage and animate a community with Netanswer's solution. 10 minutes a day is enough to do the bare minimum, the platform works on its own, it's a tool that can manage itself."
Sophie Grincourt, Présidente de l'association AIESB Alumni et ingénieurs de l'École Supérieure du Bois
Sophie Grincourt, President of the AIESB Alumni Association and engineer of the École Supérieure du Bois shares her testimony on the use of the Netanswer solution after the launch of their new platform: https://www.aiesb.org/fr/

Can you introduce me to the AIESB association?
AIESB Alumni et Ingénieurs de l'École Supérieure du Bois is the alumni association of the ESB – the École Supérieure du Bois based in Nantes. Since 1944, our mission is to federate the ESB alumni network and to accompany alumni and students throughout their professional career. Our goal is to offer a platform where members can exchange on technical issues related to the wood industry but also meet and exchange with former classmates.
We regularly organise professional events such as company visits, wood industry trade fairs and conferences, as well as more informal events such as afterworks, meals between alumni, cultural visits, etc. Finally, we support our alumni on the employment front by proposing job offers and providing recruiters with suitable profiles.
To date, our network has more than 4,000 alumni and 300 members.
Why did you choose Netanswer?
Our previous platform was relatively basic: we had a website, an online directory and a dedicated space for job offers. The online directory and the job board were not very practical and not very user-friendly, our members could not apply filters to refine their searches. This was not very engaging and our members complained a lot about it.
We had a lot of ideas for developments and tools that we would have liked to implement (interactive map, filters on the directory and on the job offers) to improve the existing one.
But, for each evolution, we had to go through our webmaster who charged us for the service… Given all the changes we were considering, we started to look at all-in-one solutions to centralise the management of our community and offer a more ergonomic solution to our members.
After comparing several solutions from different market players, we decided to trust Netanswer to build our new platform. We contacted several of your customers and received very positive feedback. Customers of competing solutions were not as enthusiastic.
Furthermore, the solution proposed by one of your competitors, which is similar to a social network with a "wall" (news feed) like Facebook, did not meet our needs. Given the size of our association and the diversity of our community members, we would not have been able to engage our members with this system. Our platform is used to transmit information and we have the different groups to animate the network.
In your opinion, what are the biggest assets of our solution?
The first asset is the job module which saves me a lot of time. Before using Netanswer, I had to manually integrate the offers of our members. Today, members and recruiters can directly post their job offers in addition to the offers proposed by the various job platforms.
The multi-criteria export is also very useful and allows us to perform precise targeting directly from the platform. Before, we had to export our entire database and rework it in Excel with different filters. I've already been able to send out a few targeted mailings and I've been able to export our paper guide for mailing.
Finally, the new platform allows us to have a more precise follow-up of the members' information. We can see the latest modifications and have a follow-up of these modifications thanks to the validation of the members' files, which is useful to keep informed of the network's evolutions.
Overall, the Netanswer solution allows us to have centralised management on a single tool. With our previous solution, we had a multitude of tools that made the animation and management of our association more complex. For example, we used to send our emails via a classic messaging system, so we were limited in the number of recipients and we regularly ended up in spam. The same goes for our newsletters, we used Mailchimp and we were limited to 1,000 recipients, so we had to schedule several mailings and I think we were not up to date on the management of subscriptions.
I've been using your solution recently and I find it relatively intuitive to manage and animate a network.
How did the project go?
The project went well, in my opinion it was the right level of meeting. Being a volunteer for the association, the follow-up of the project did not require too much of my time. We had some time to adapt to Redmine but this tool allowed us to centralize all the requests in writing and to follow the progress of the project. Your team was dynamic and very reactive, whenever we had questions. We were a little late in getting the information from our previous provider but the site was launched on time and we will be able to present the new site to the students next week.
What do you think are the advantages/disadvantages of our solution?
The launch of this new platform has given us a "good publicity stunt", we have been able to revise our graphic charter and we have also changed our logo. Everything is much more professional compared to our old website and I think this should have a positive impact on all our members.
We will also be able to work more easily on the employment part with recruitment agencies and with the school, which can now post its offers directly on our site. Today the school has its own job and internship platform for young graduates and students, the idea is to create a synergy between the school and the association and to have them post their job offers directly on our platform.
The only drawback, in my opinion, concerns the suggestion of modifications on a member's file. This was a feature that we had before and which allowed a member to make suggestions for changes to the profile of a fellow student.
What are your goals/expectations for using your new platform?
We aim to increase the number of subscribers through our new services and your solution will help us to achieve this with the automatic reminders to encourage members to pay or renew their subscription and with the sliding fee system.
We also want to develop the employment part alongside the school and a reference tool for alumni and students on the subject to avoid duplication between the school and the association.
Would you recommend our solution to another association?
Yes, we have no regrets about choosing your solution. It doesn't take much time to manage and animate a community. 10 minutes a day is enough to do the bare minimum, the platform works on its own, it is a tool that can be self-managed.