In this period of COVID-19 epidemic, associations have to adapt to allow their teams to work remotely and it is not always easy to have the right tools. NetAnswer has therefore listed the 10 video conferencing software packages to enable you to run your meetings or events remotely.
Beware of security:
Surfing on the growing demand of users, the companies offering these services are not always respectful of the laws and customs regarding personal data. It is therefore advisable to find out about the general terms and conditions of use of these products and to be careful about the data you share in the professional context.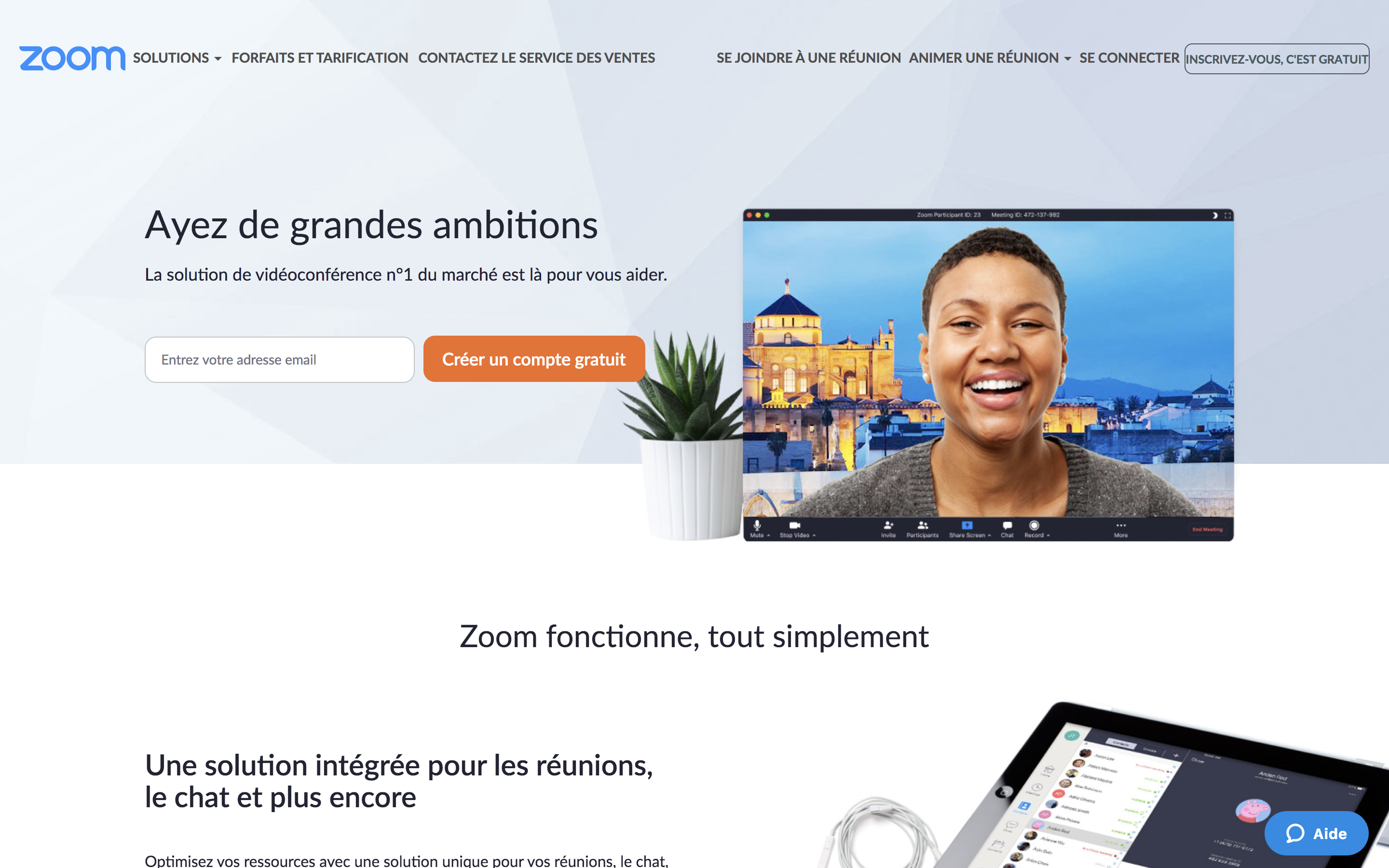 1. ZOOM
Booming, Zoom is emerging as the #1 video conferencing solution on the market.
In its free version, Zoom allows you unlimited face-to-face conversations and 40 minutes of group video conferencing. HD video and sound, screen sharing and many other features make it the solution of choice that we ourselves have chosen for our video conferences at NetAnswer.
Please note that for primary and secondary schools impacted by COVID-19, Zoom has temporarily removed the 40-minute limit on meetings from the Basic accounts (free).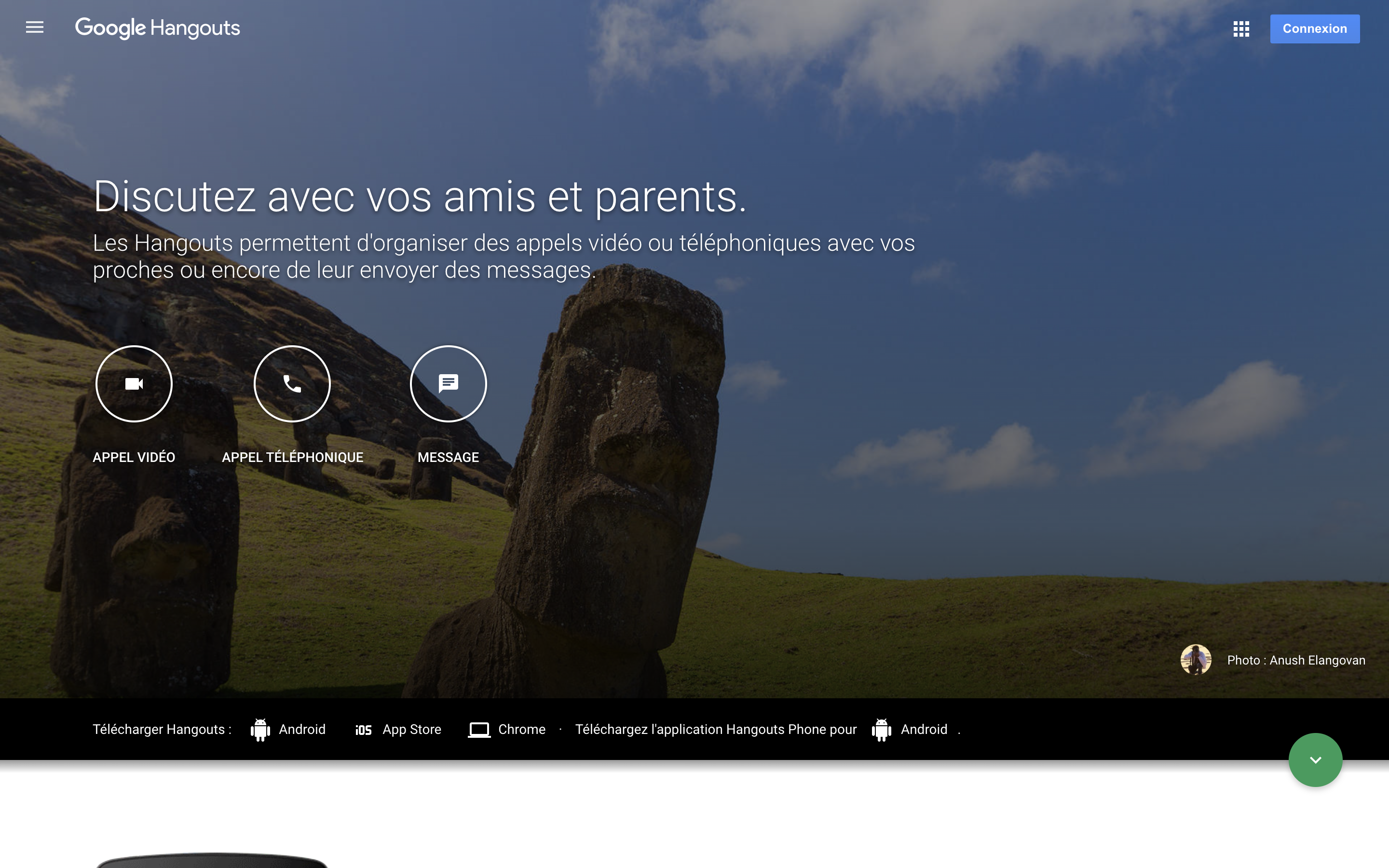 Google's solution is a serious contender especially as it is free up to 25 participants. Its ease of use and integration with Google services make it particularly smooth. It requires the creation of a Google account to organise a meeting but is not mandatory for participants who join.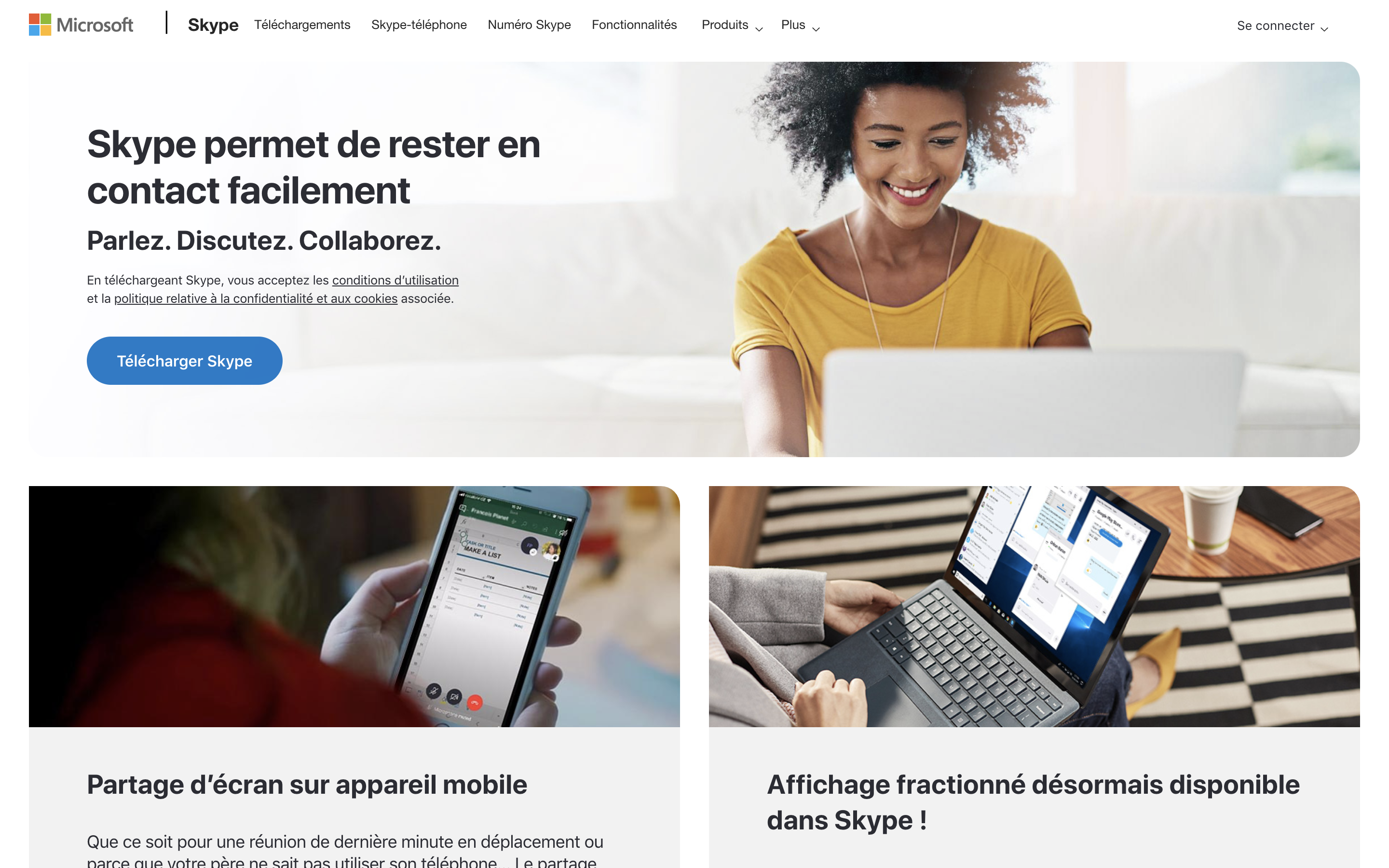 3. SKYPE
A precursor in this field and used by many Internet users in a personal context, Skype also proves to be very functional in a professional context. Numerous features such as sending recorded videos, call recording or subtitling make it a very complete software that remains free for up to 50 people.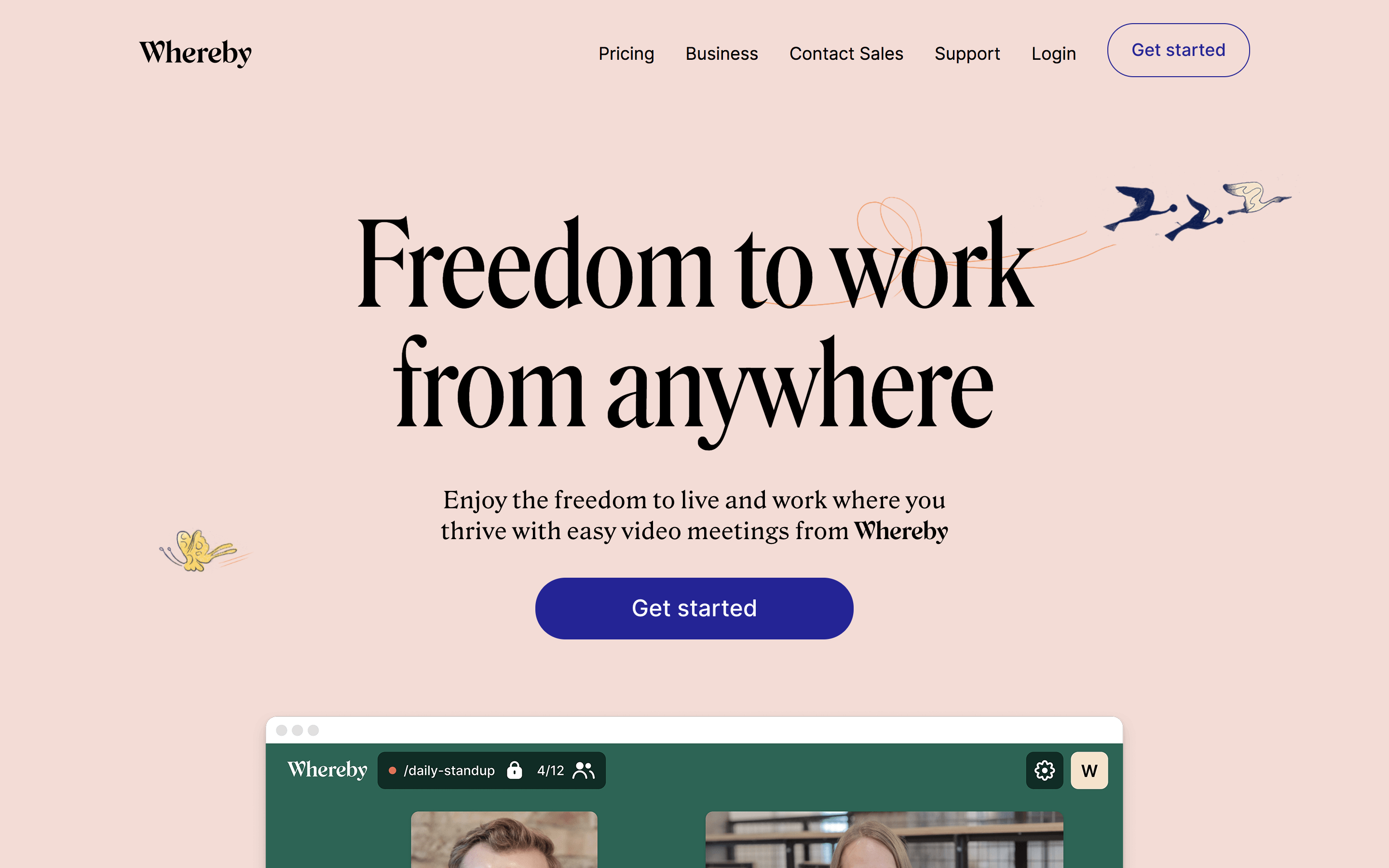 4. WHEREBY
With a free version for up to 4 participants, whereby can be a solution for small teams who want an easy to use tool. No download, everything is done directly in your browser and no account to create for guests either. Whereby combines a sleek design and simplicity that makes it a serious option.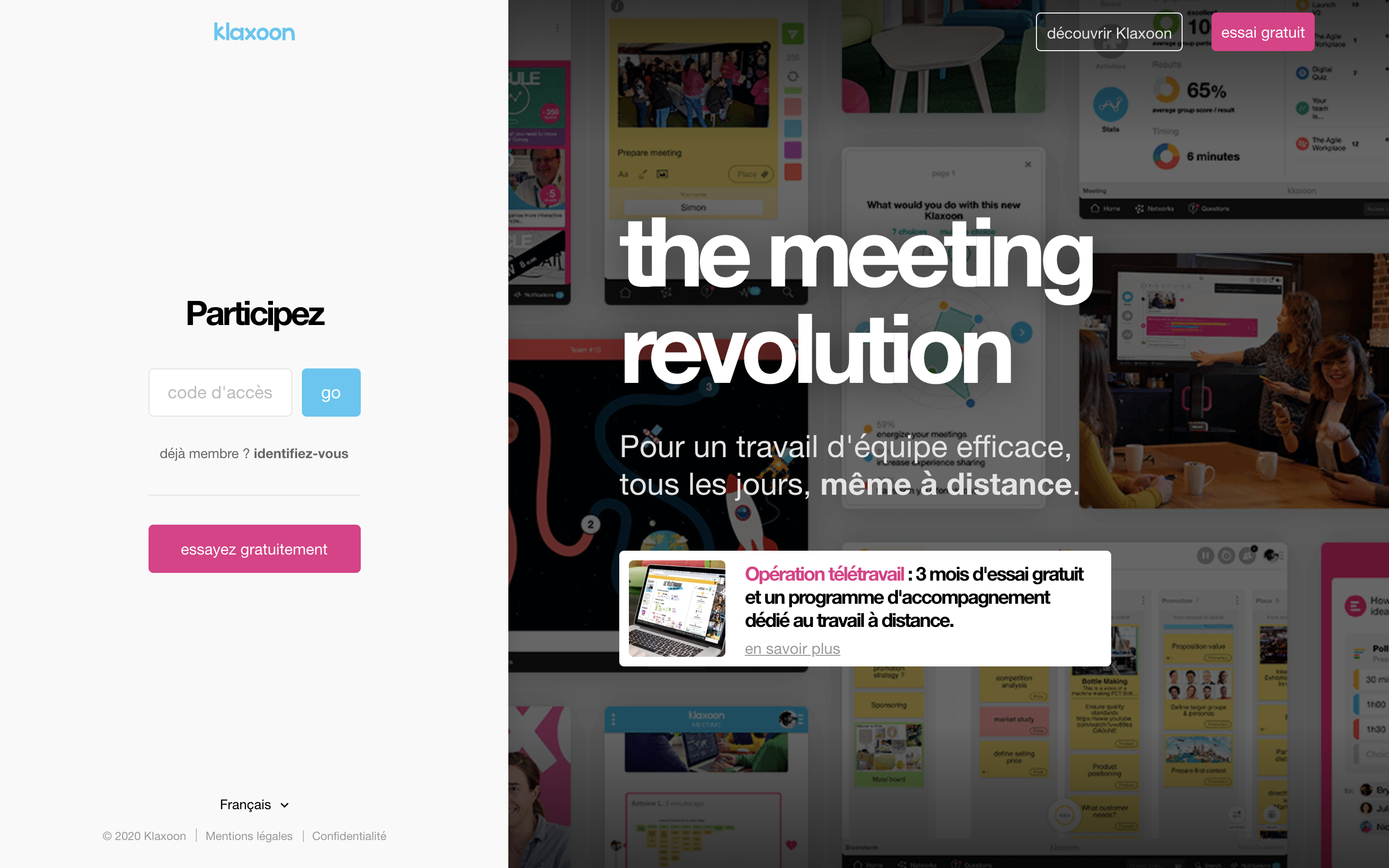 5. KLAXOON
A French application, Klaxoon allows you to collaborate online and is currently offering a 3-month free trial! A great way to test all their features from polling to brainstorming and of course videoconferencing.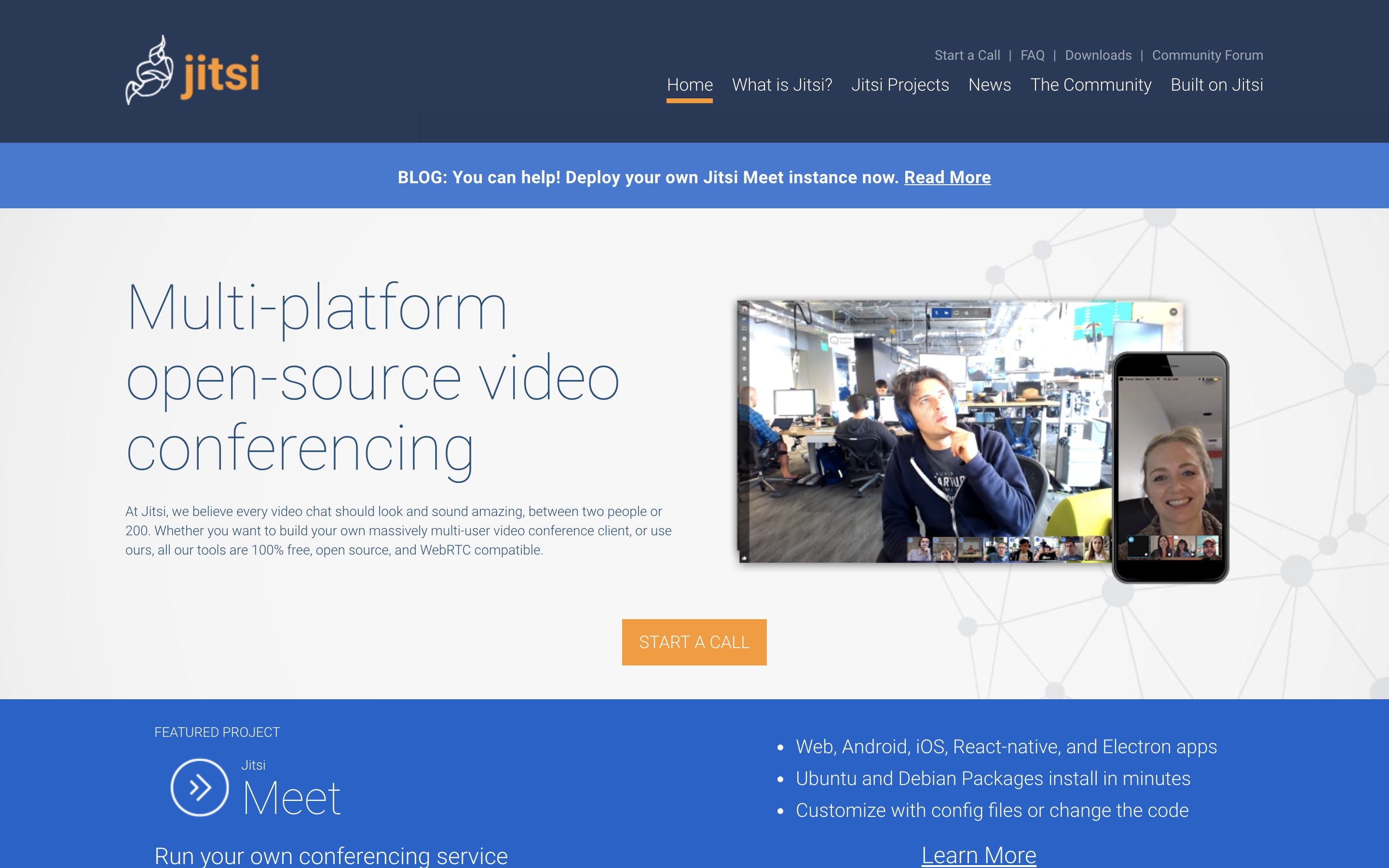 6. JITSI
Jitsi is an open-source tool that holds its strength in its ease of access. No need for downloads or complicated configuration, a simple link to share allows you to invite your audience directly from your browser. It is the lightest and easiest solution to distribute in a professional setting where your recipients would not have to install any software.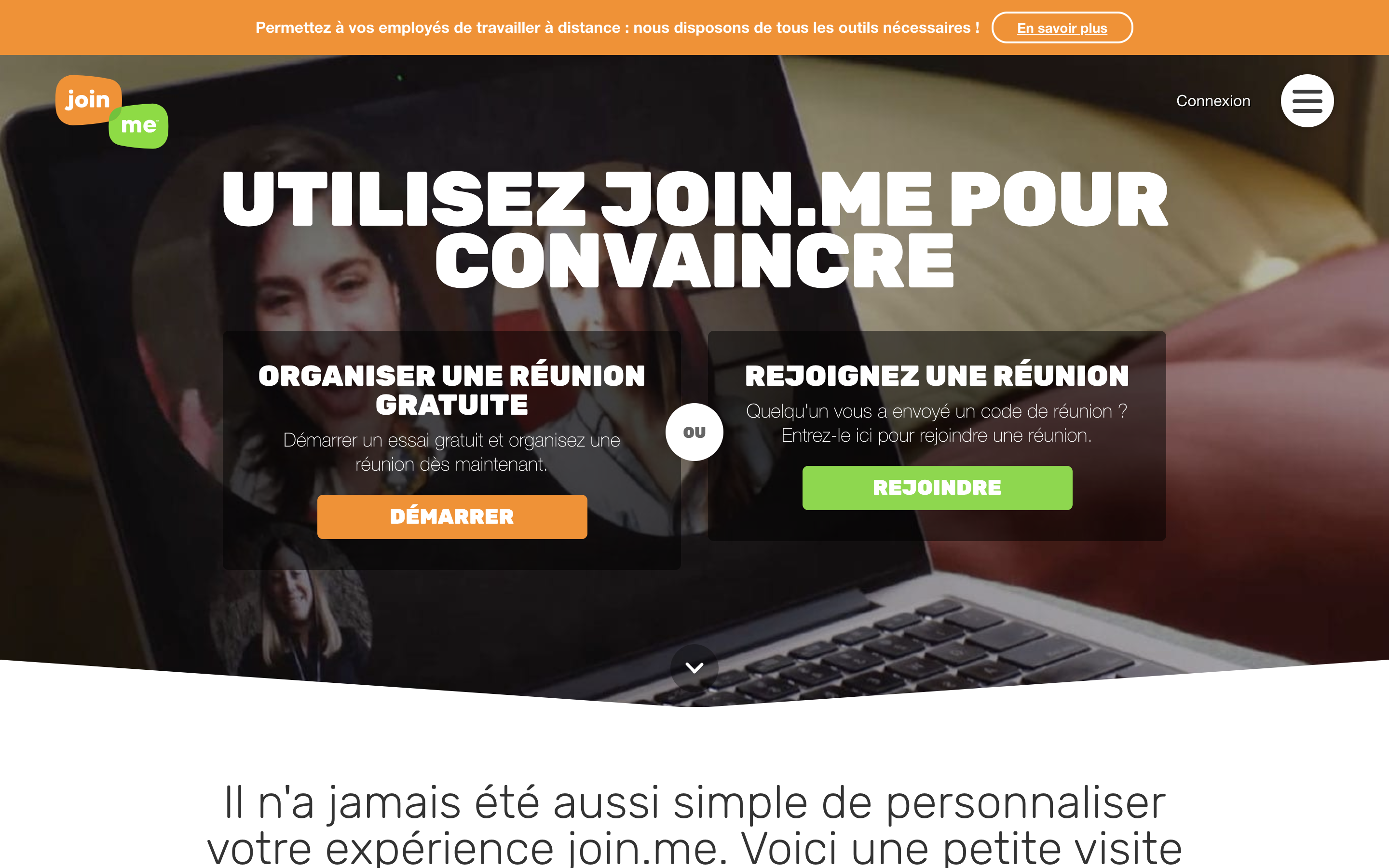 7. JOIN.ME
In the same vein as Jitsi, Join.me allows you to organise conferences by sharing a simple link. A free trial offers you the opportunity to test the solution which relies on its reliability and ease of use.
8. DISCORD
Historically designed for gamers, Discord is free software that works on all platforms and especially in browsers. While it primarily offers chat and lounge features, a video conferencing option is also available. Usually limited to 10 people, it has been increased to 50 people during this epidemic.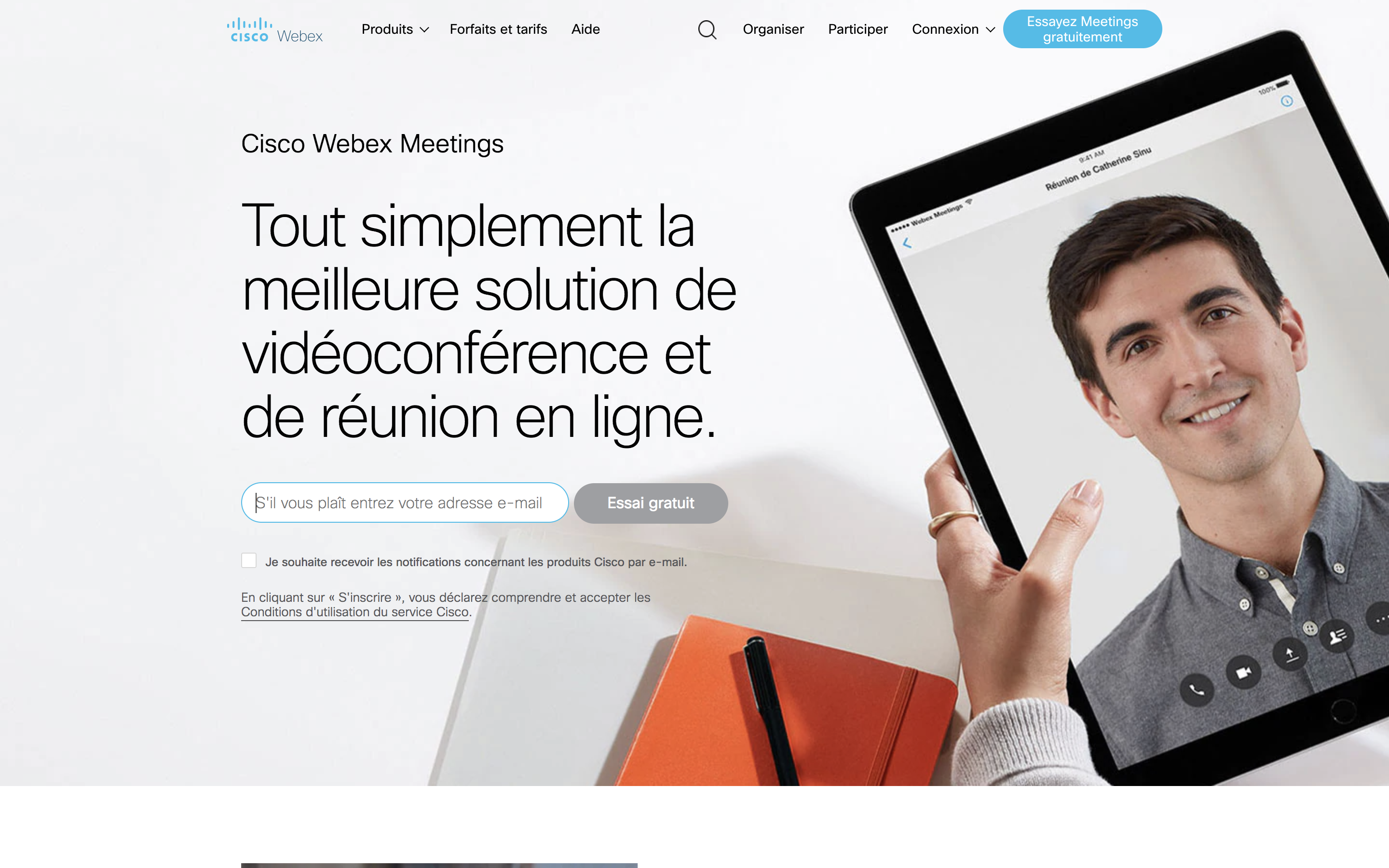 9. CISCO WEBEX
Adapting to changes in the competition, Cisco Webex is a solid business solution that allows you the same features as most of the other solutions mentioned: invitation without prior registration, screen sharing. An alternative to explore, especially since it is free for up to 100 people and 24 hours of meetings.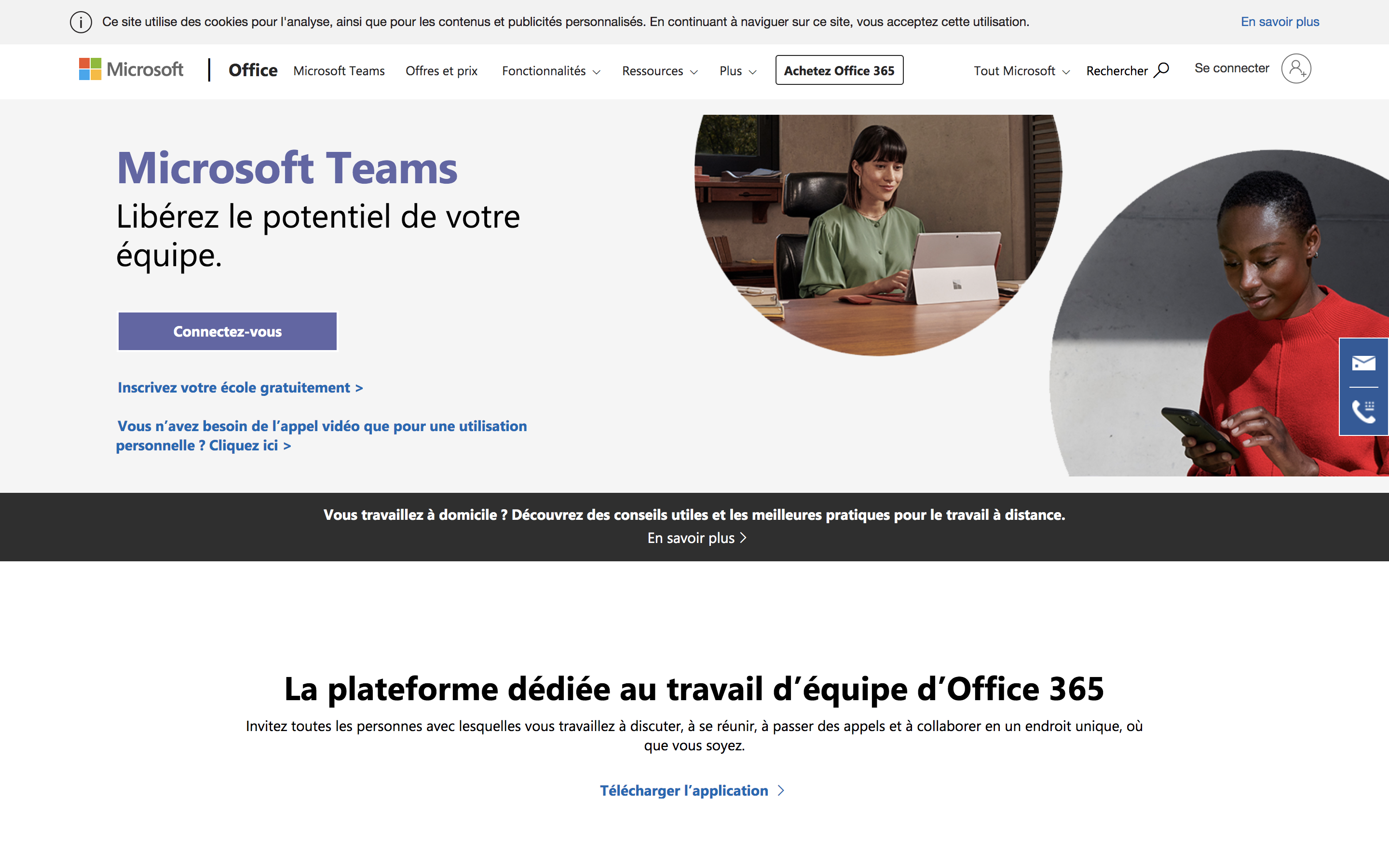 10. MICROSOFT TEAMS
Another solution from the same brand, Microsoft Teams is not only an online collaboration platform but also allows you to create video conferences. If you are already using Microsoft services for business purposes, this solution may therefore be interesting to avoid the multiplication of work tools.
BONUS
Suggested by our customers here are other solutions that can make you happy :
Rainbow, a multi-platform solution from Alcatel-Lucent that offers chat, file exchange and video conferencing features, among others. A free offer is available for "one to one" use.
Starleaf, desktop and mobile solution, with HD video and sound, recording capability and interoperability with other video conferencing systems.
To conclude, if you already have your preference or habits, we advise you not to stop at a single tool for organising your videoconferences, but to take the time to test what would suit your teams best. You can also choose to have several tools depending on your needs: team meetings, work meetings, meetings with external parties, etc.
We have tested all these solutions with the team, and for meetings of 10-15 people, Zoom Free is the most stable, simple and best quality solution. If you need more than 40 minutes or 100 people invited, the paid solution is not very expensive, and you can even record the video to share it later.
For meetings of 2-3 people, Jitsi is the simplest and most flexible solution, with no installation required.
Feel free to share your experience and follow us on Twitter where we regularly share online collaboration solutions.